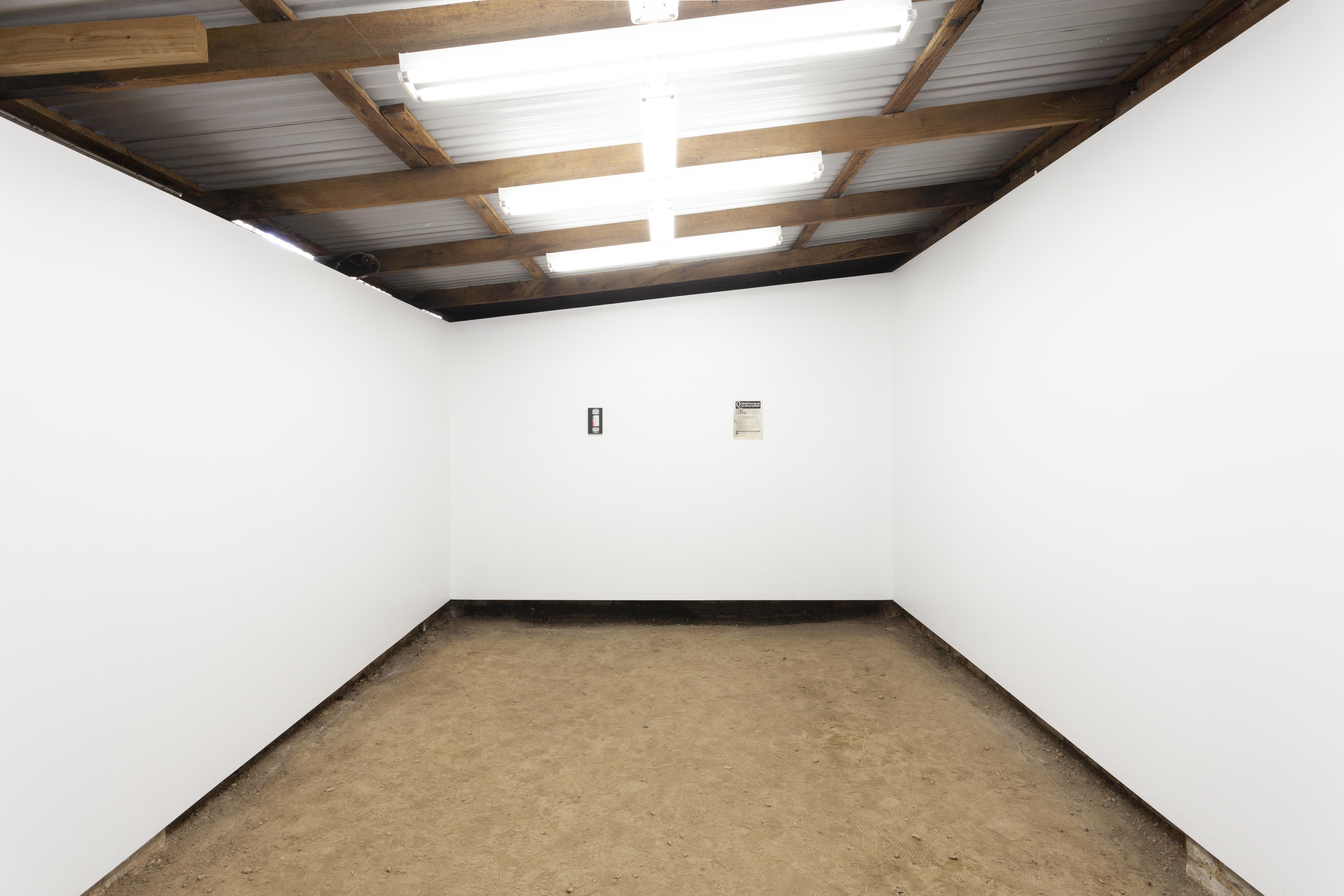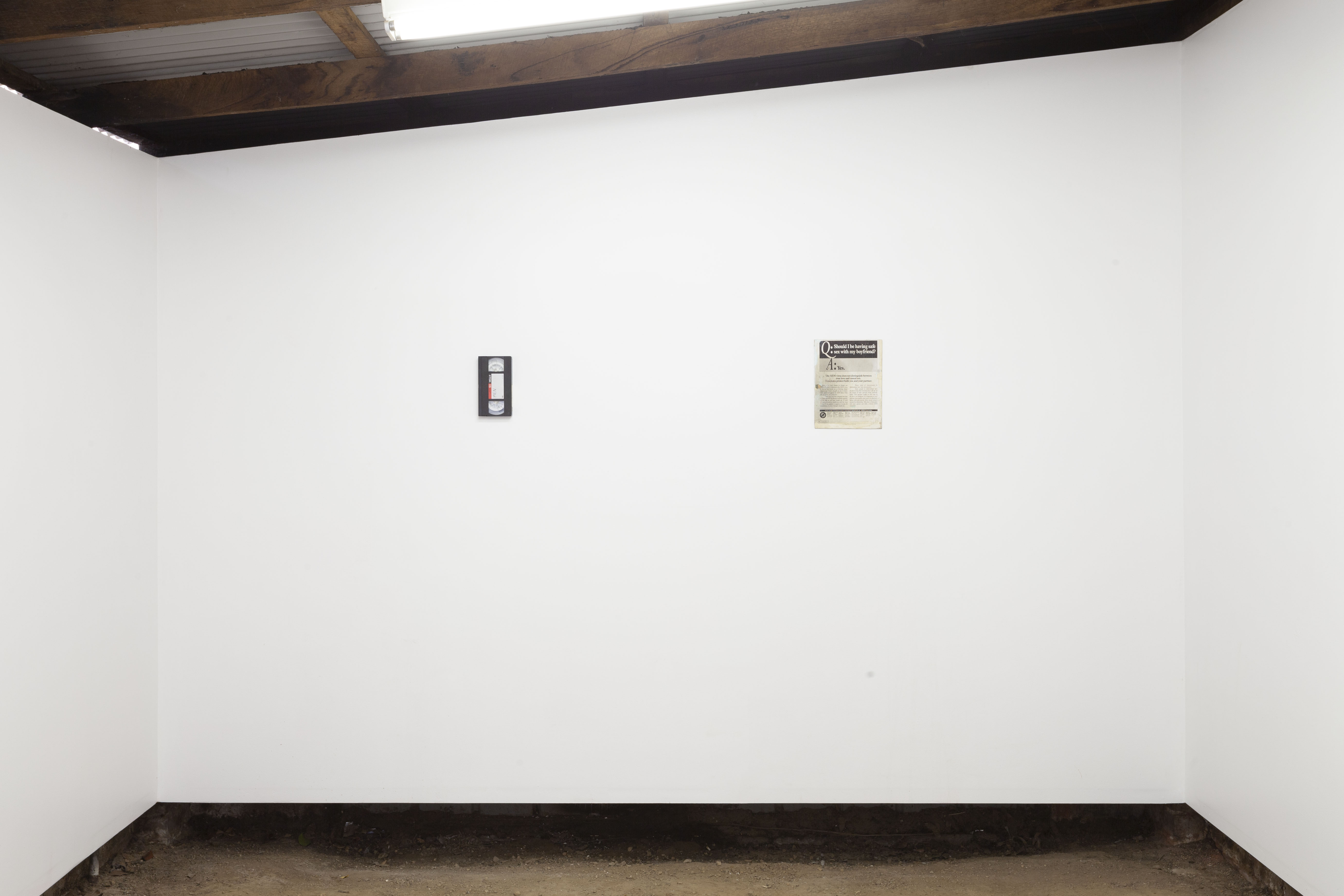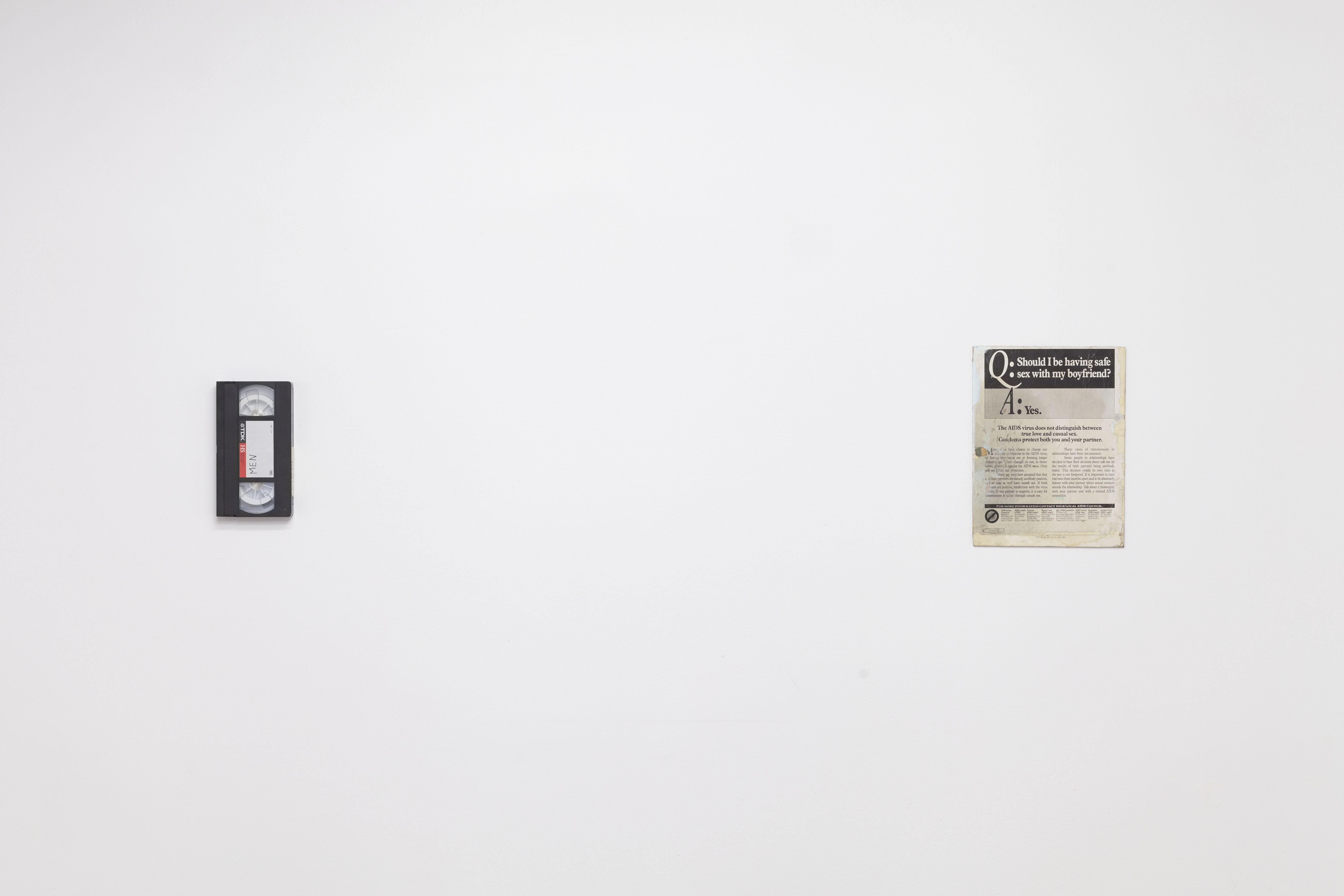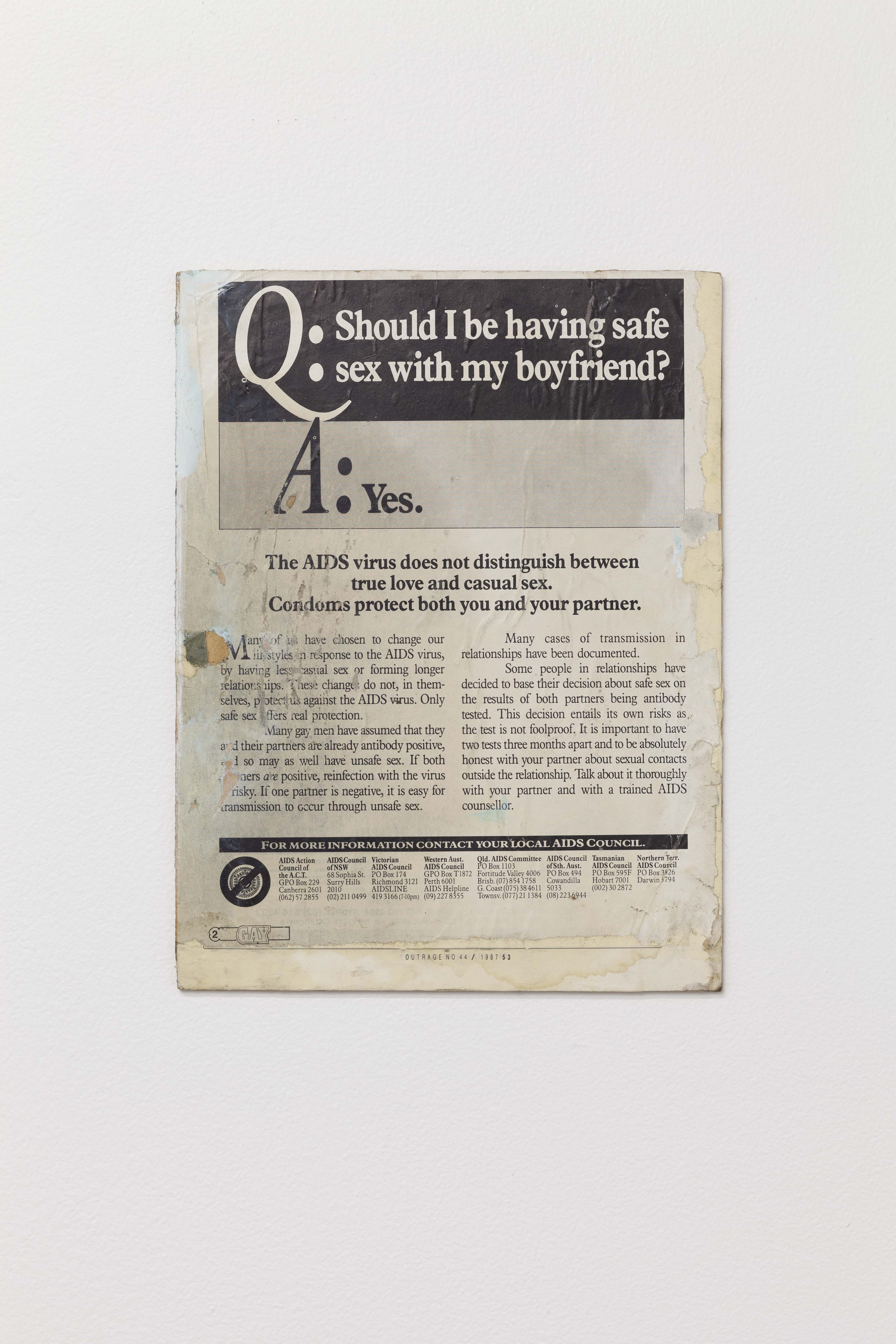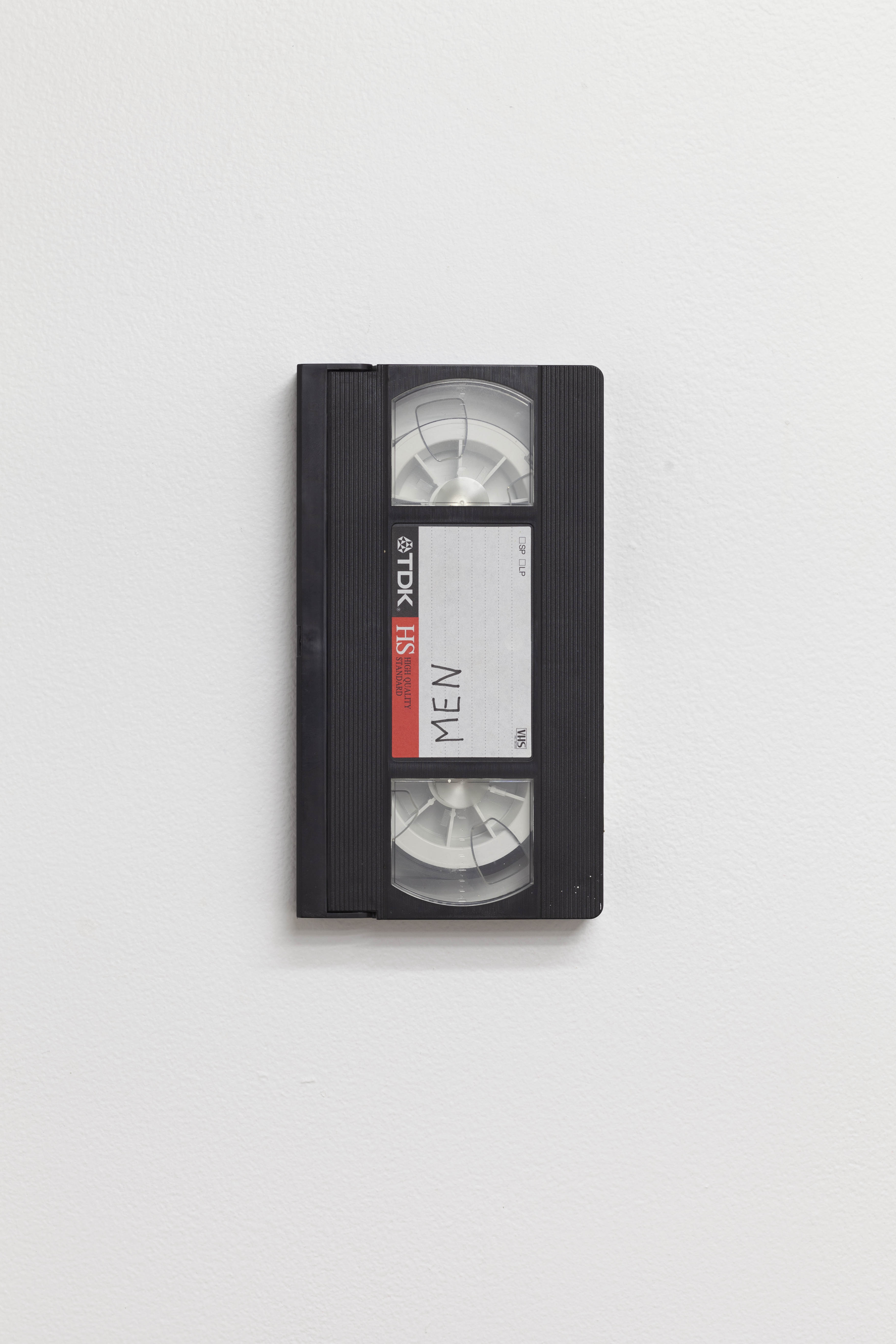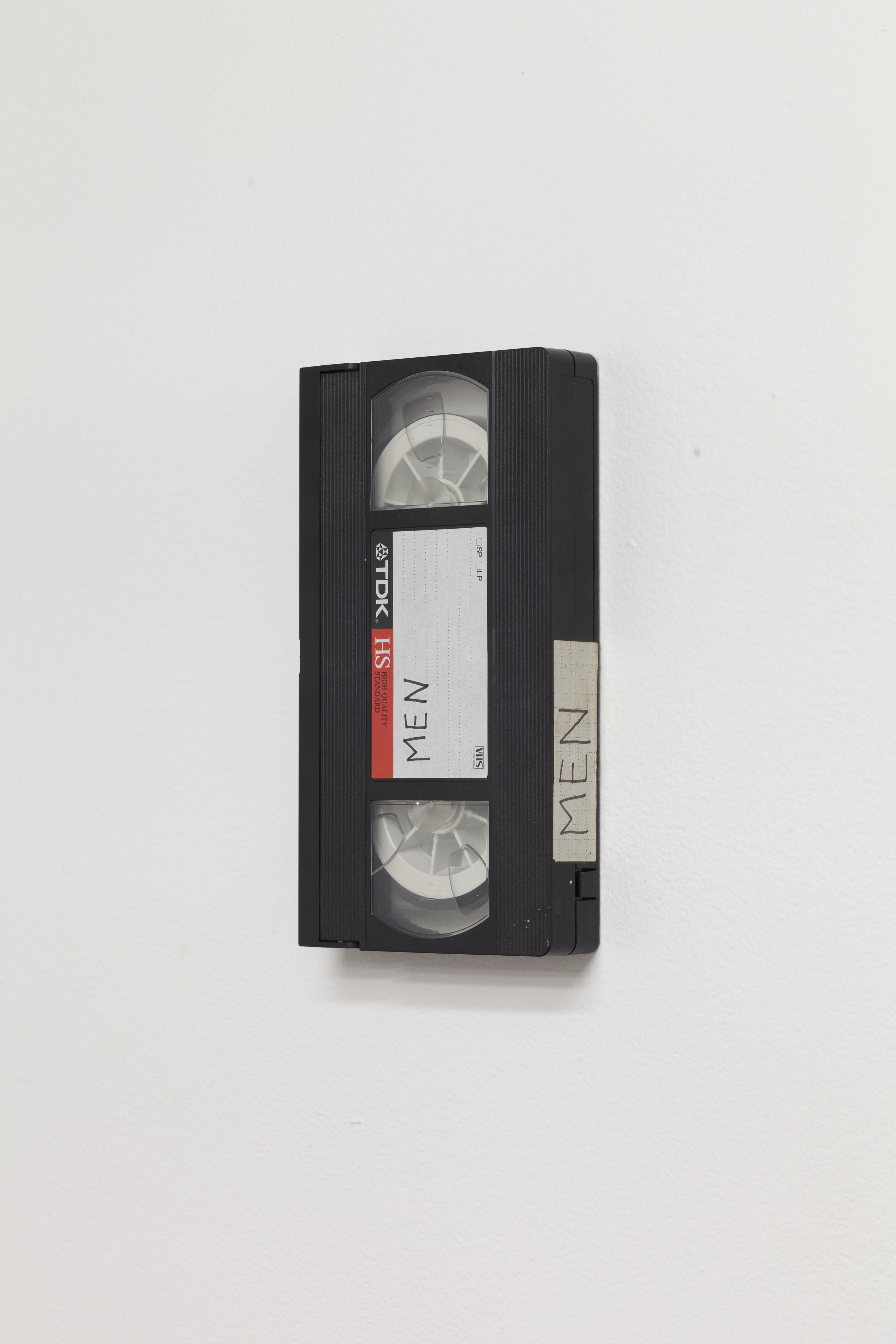 Alex Vivian, akjaaslkdlskad, 2 June 2021
MEN, video tape (restaged), 2002
UNTITLED, mdf, PVA glue, magazine page, paint, 2005
Cream Pot Charlie: So tell me about - -
AV: Stop it!
CPC: Stop what?
AV: It.
CPC: It, The S.S film?
AV: ………………………
CPC: One could say this exhibition is, essentially, scraped from the film-maker's palette? A video, casually sits on the wall?
(AV Long Pause)
CPC: So this is a film….?
AV: Yes, but shown on wall.
CPC: Is that something you have previously been involved in?
AV: ……..Being shown on a wall?
(Mutual LP)
CPC: The film, runs?
AV: Only short, and is accompanied by a warning. So please – be warned.
INTERNAL NOTE: WORKS MADE WHILE STUDYING – TAKE AT WILL.