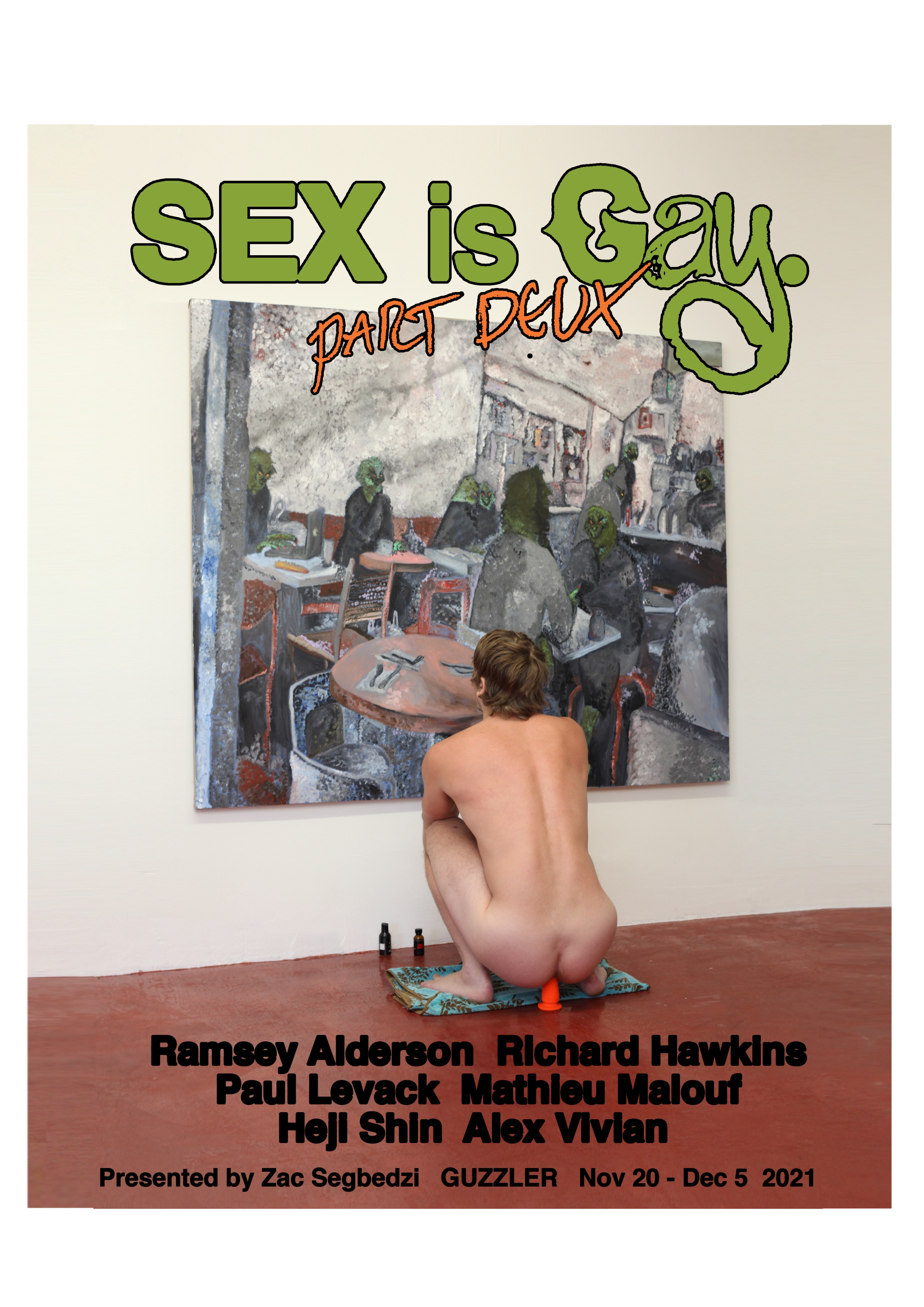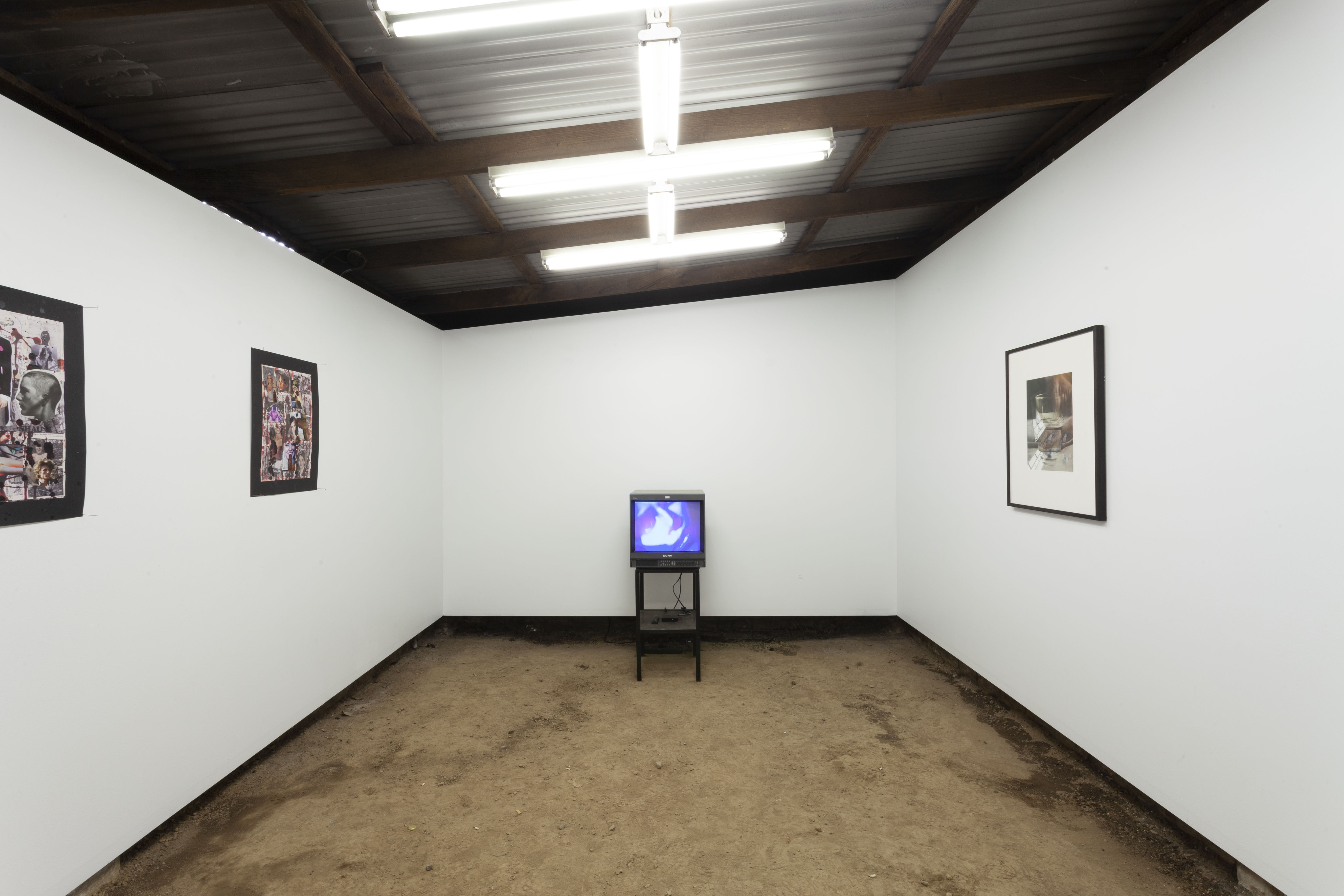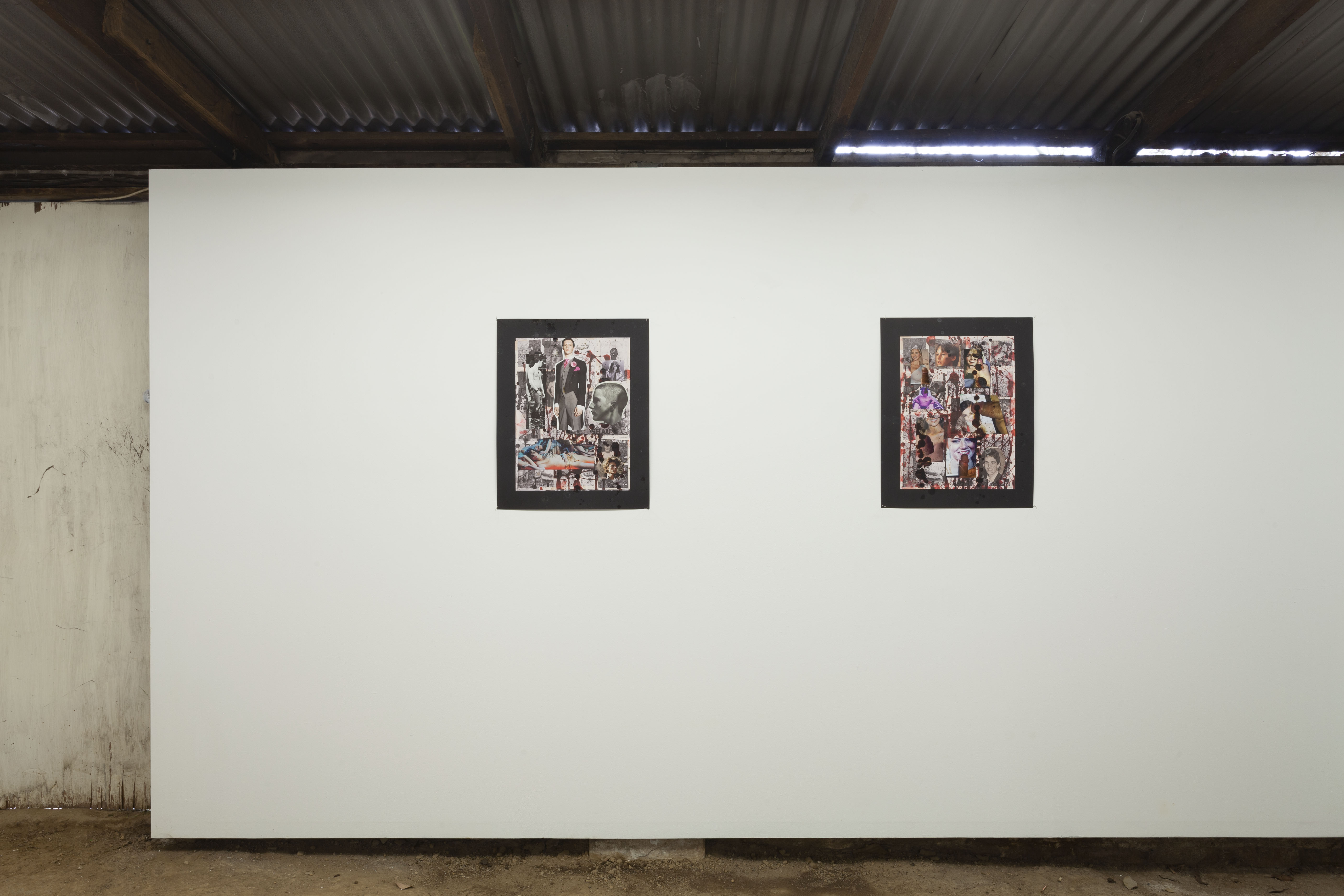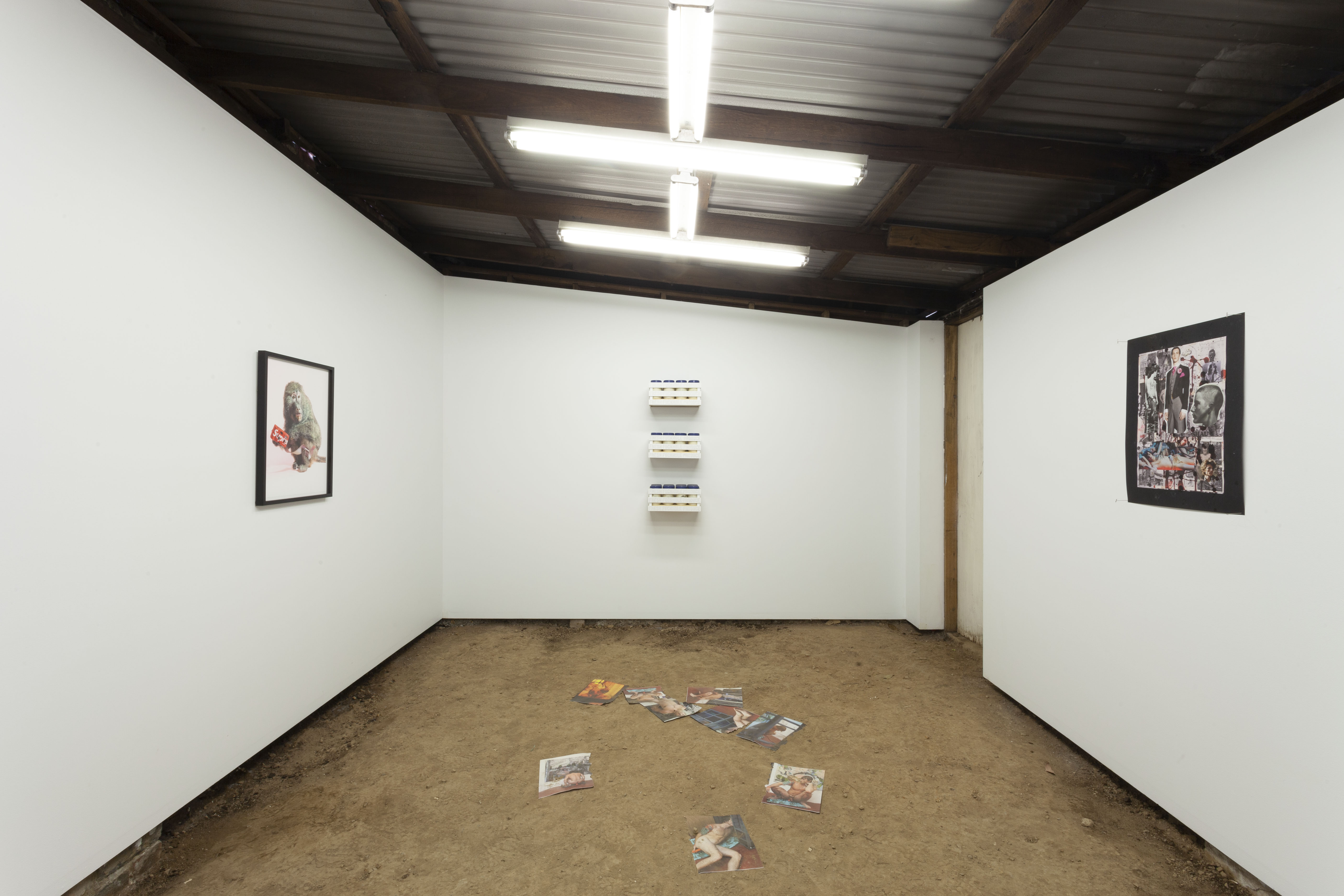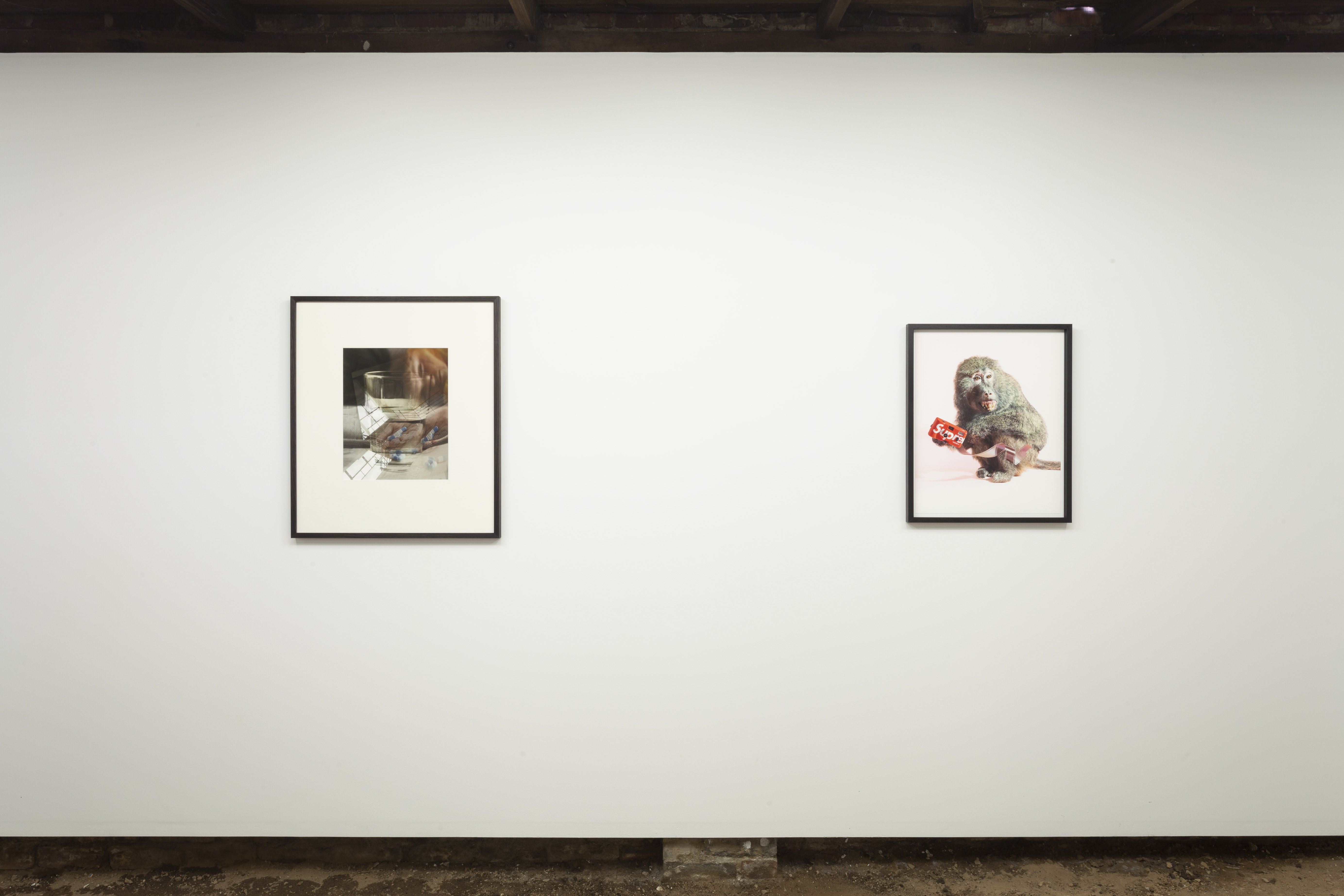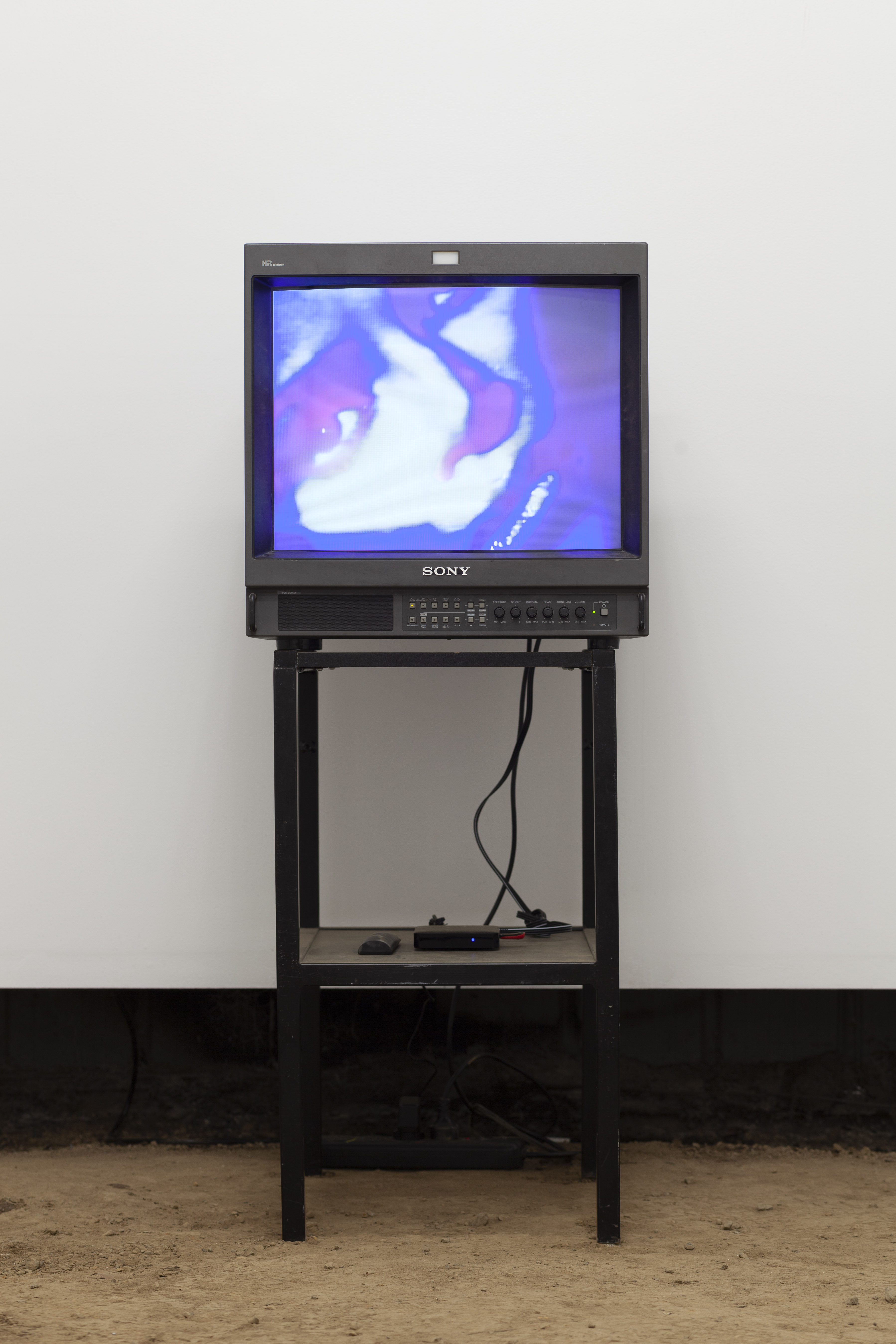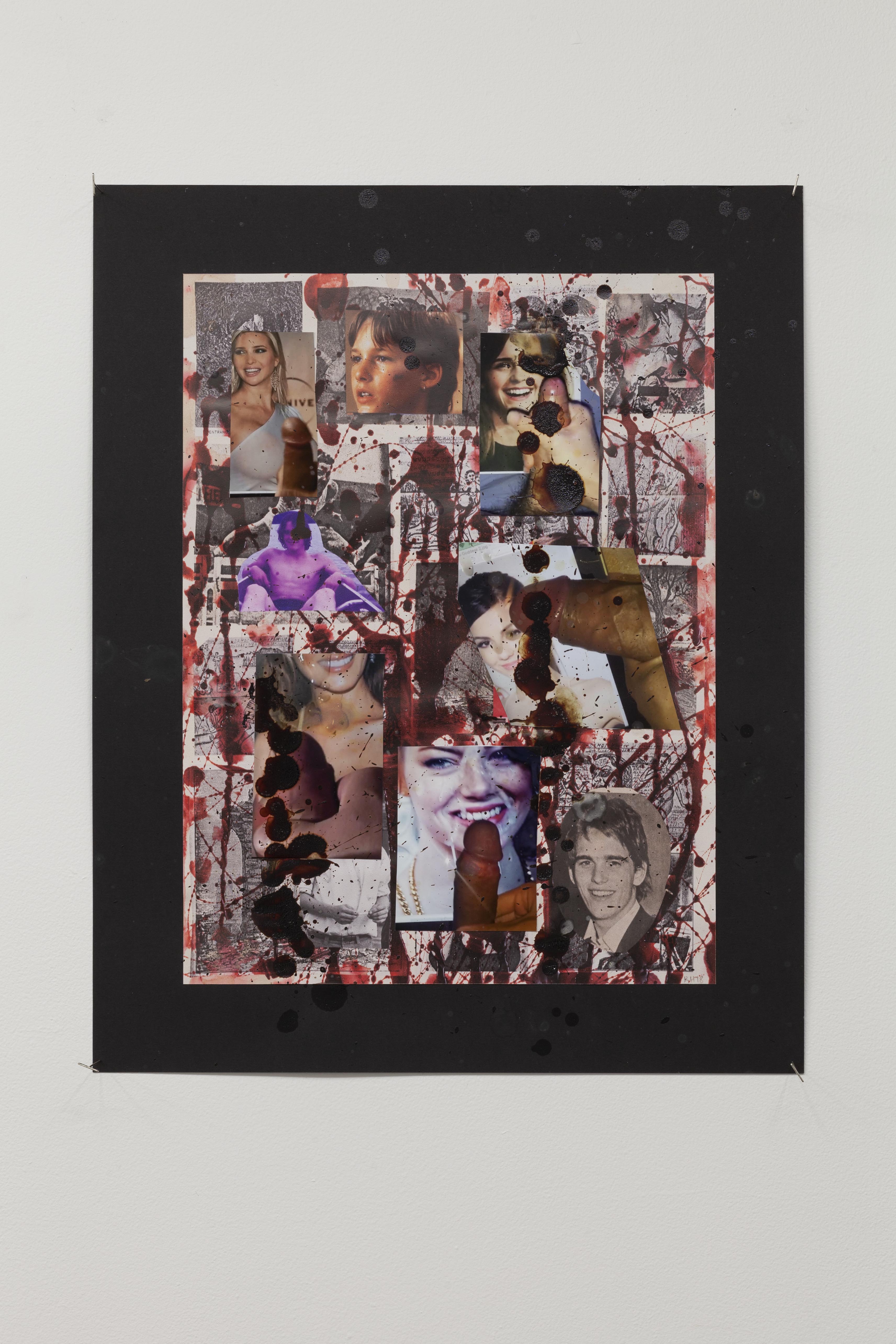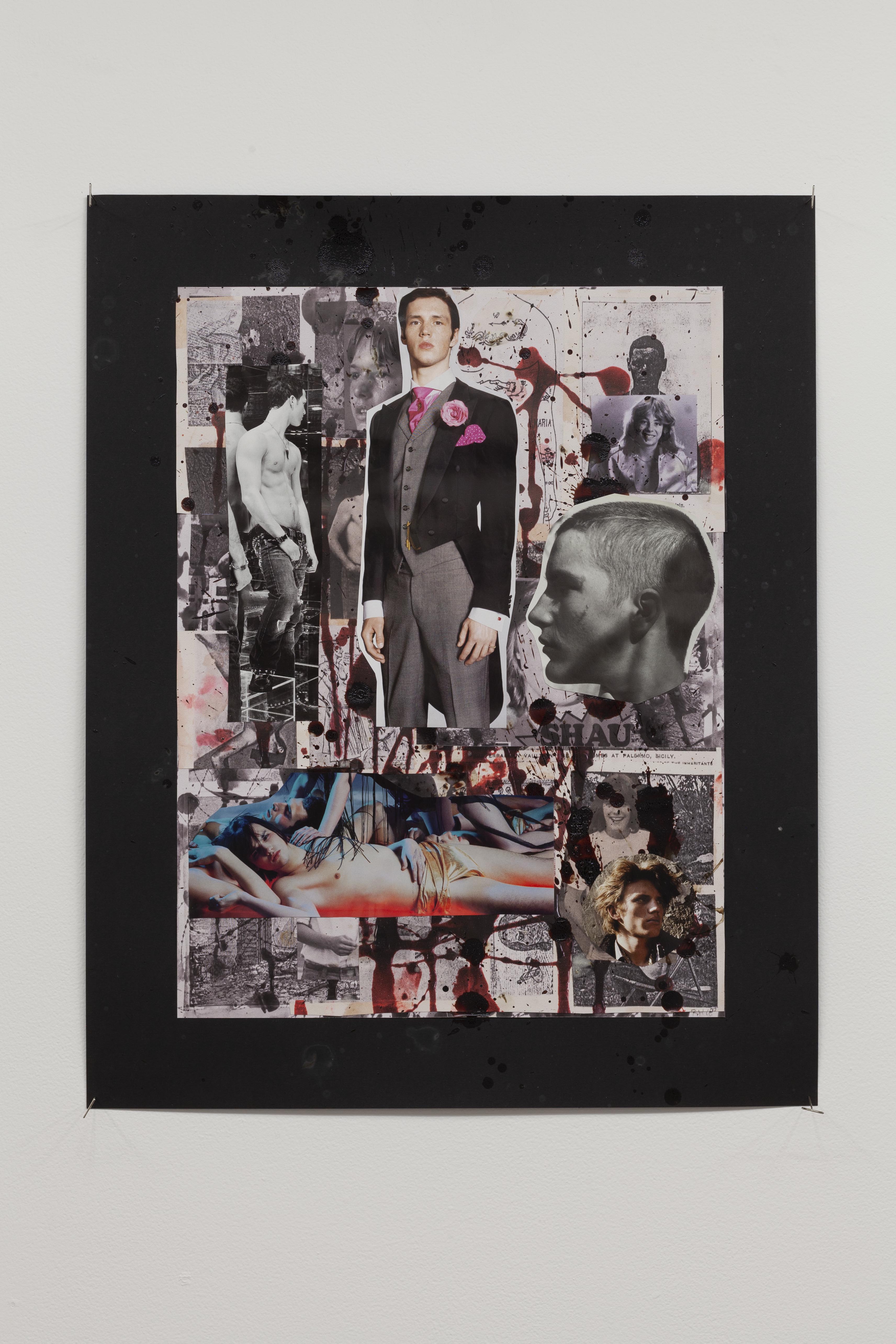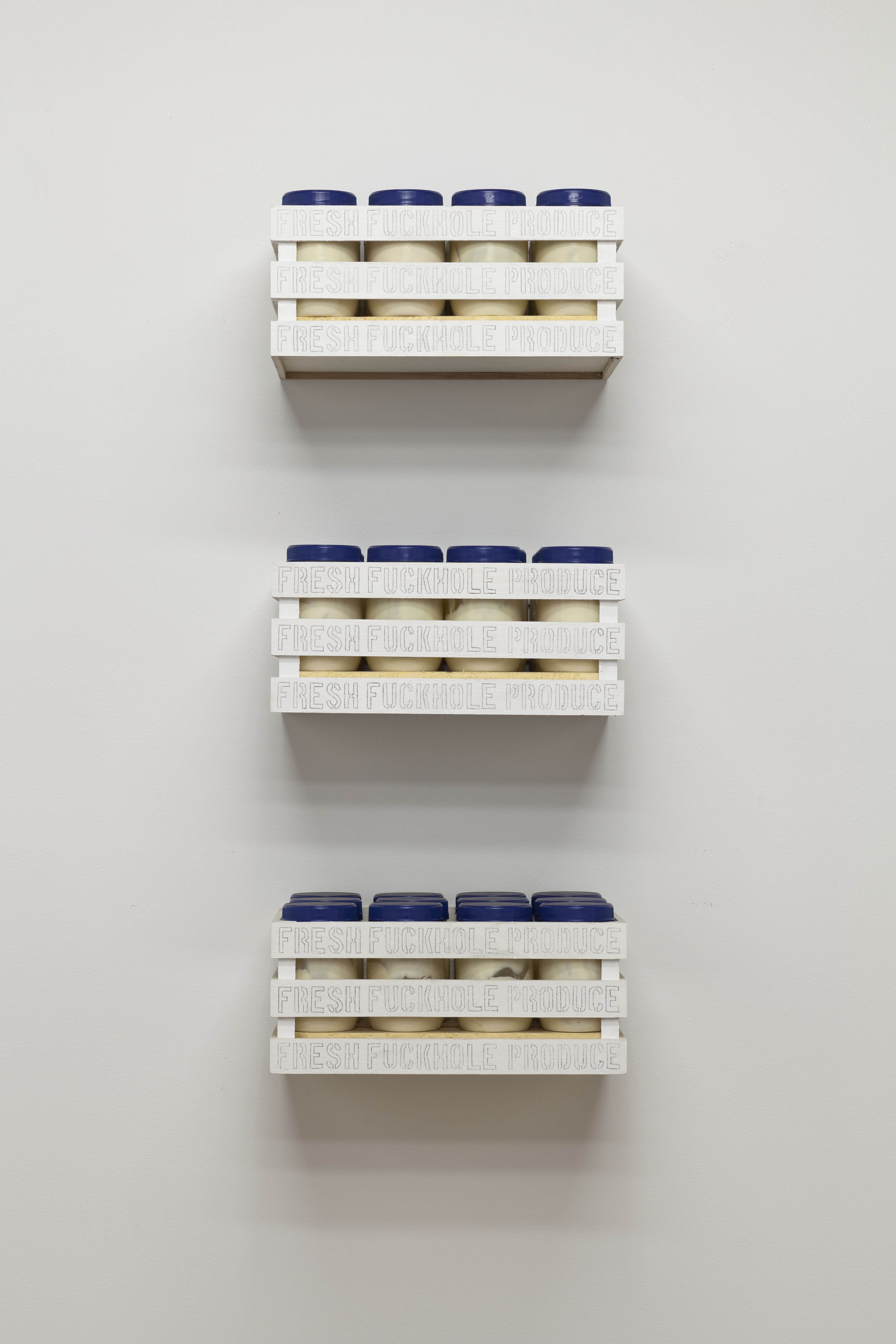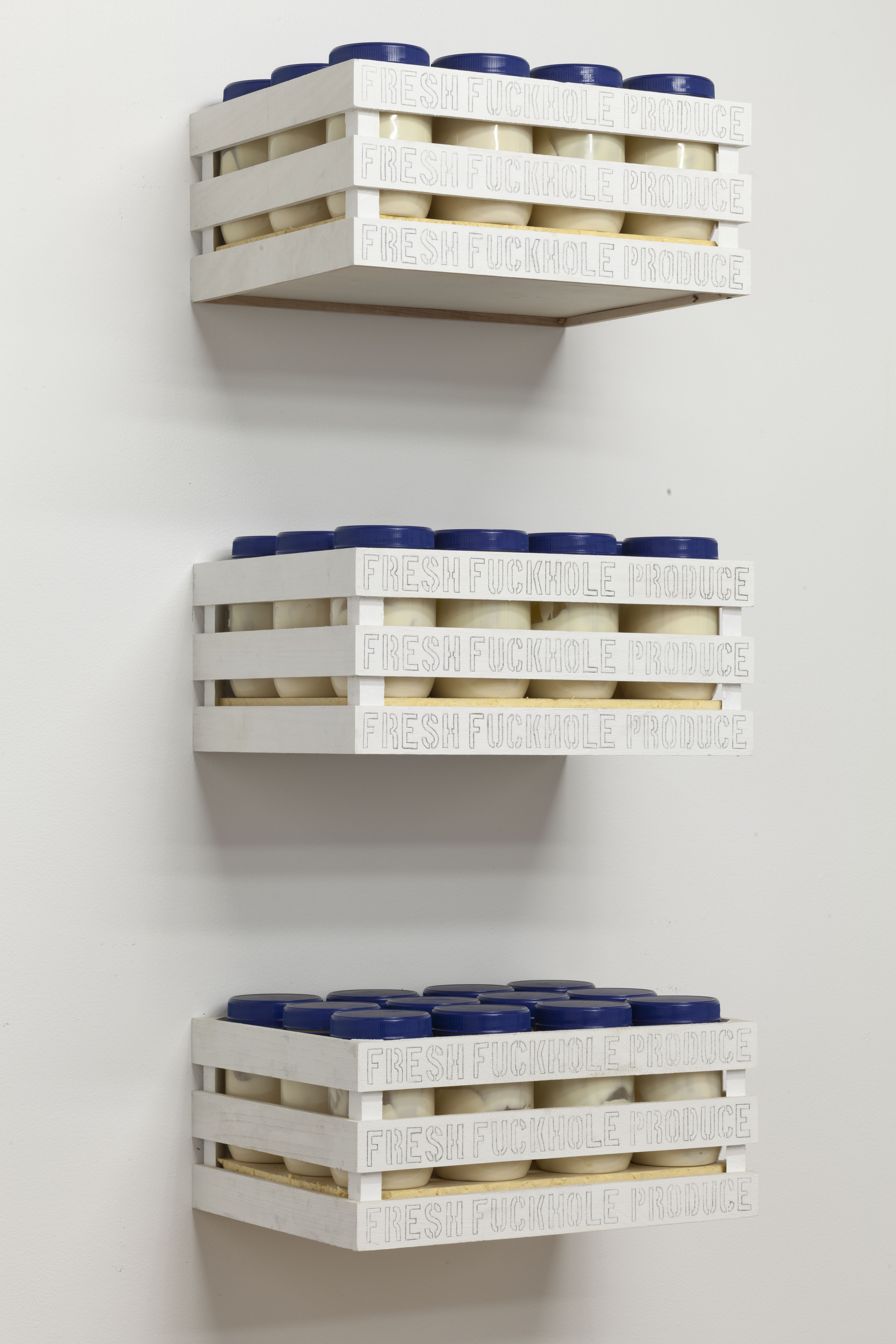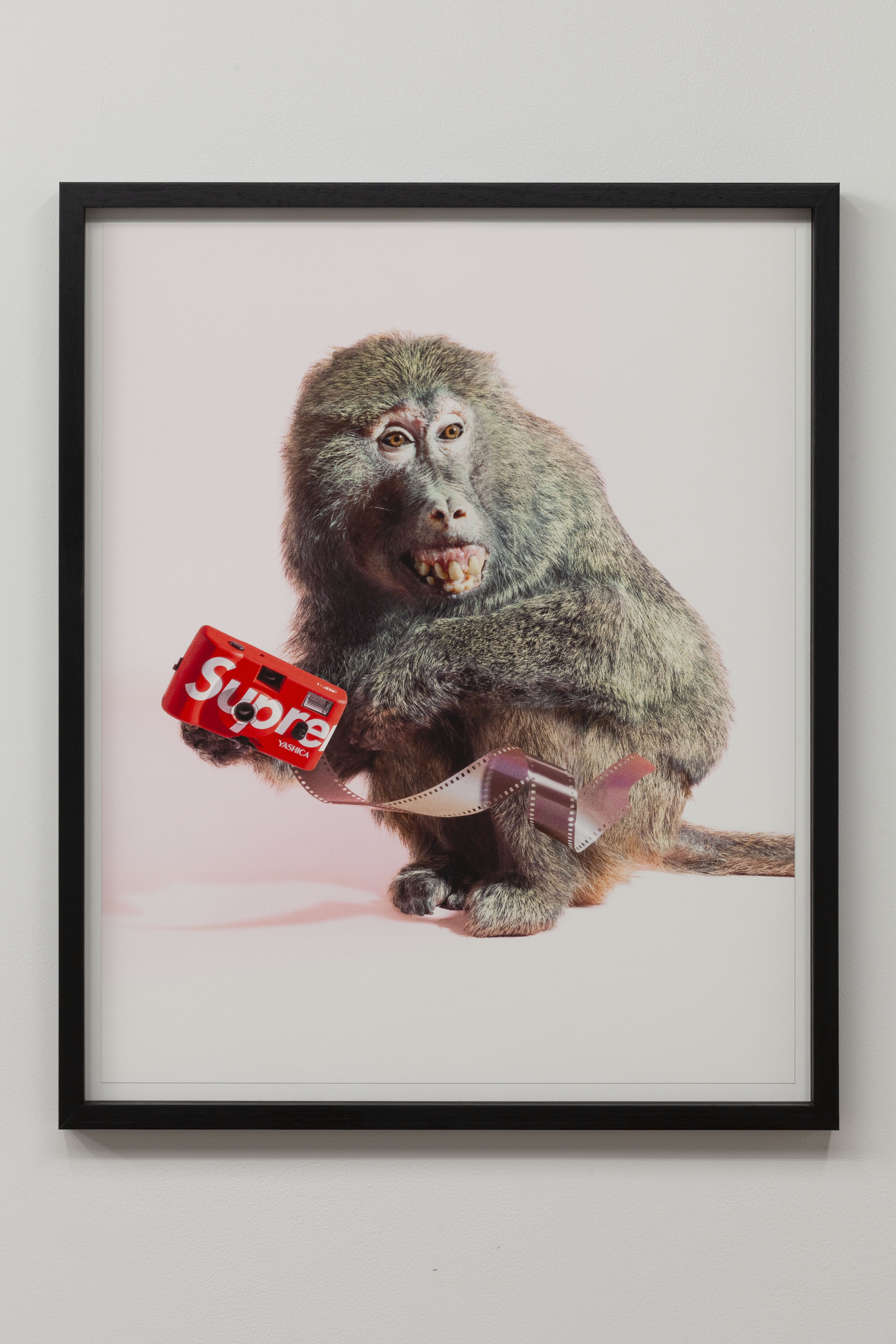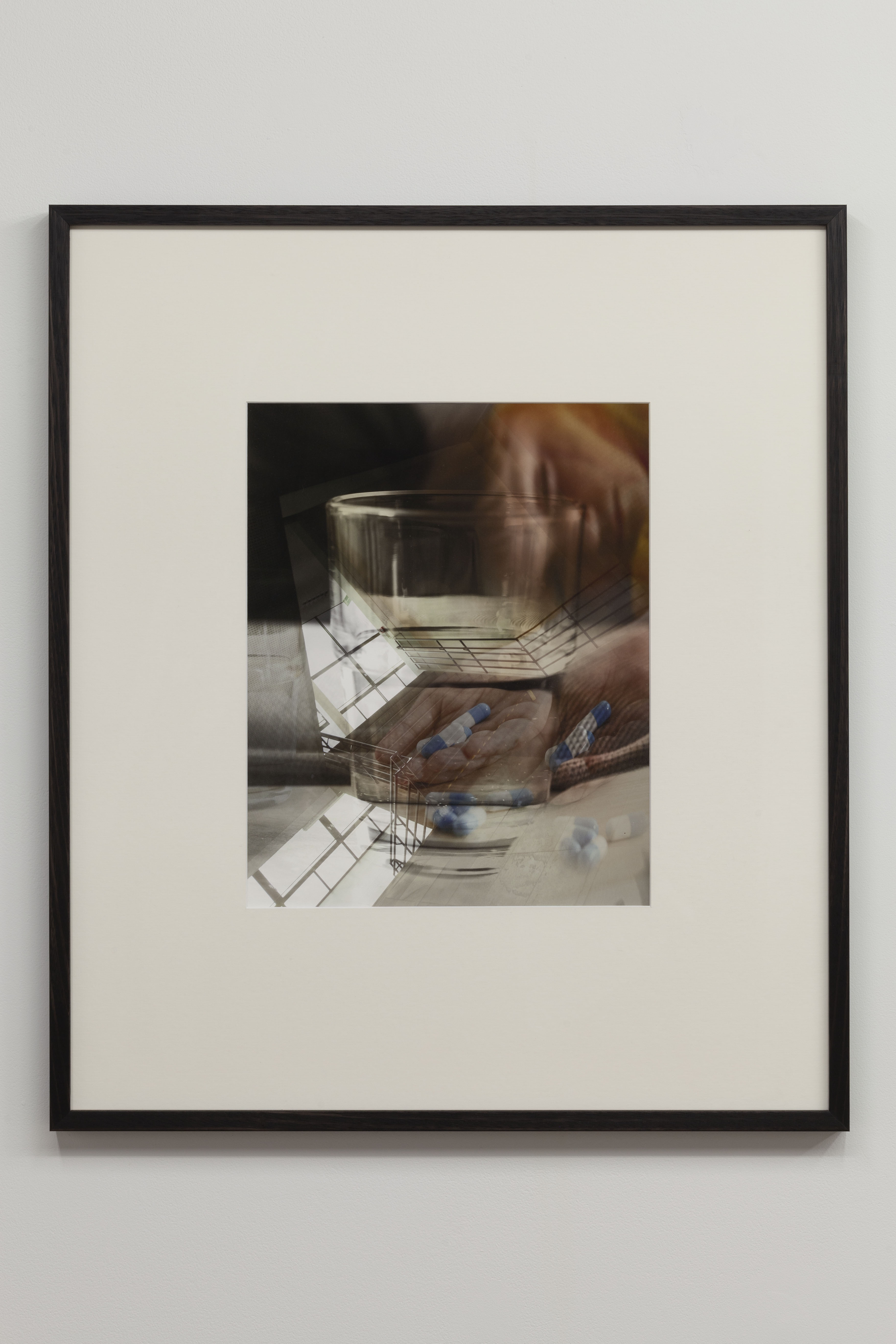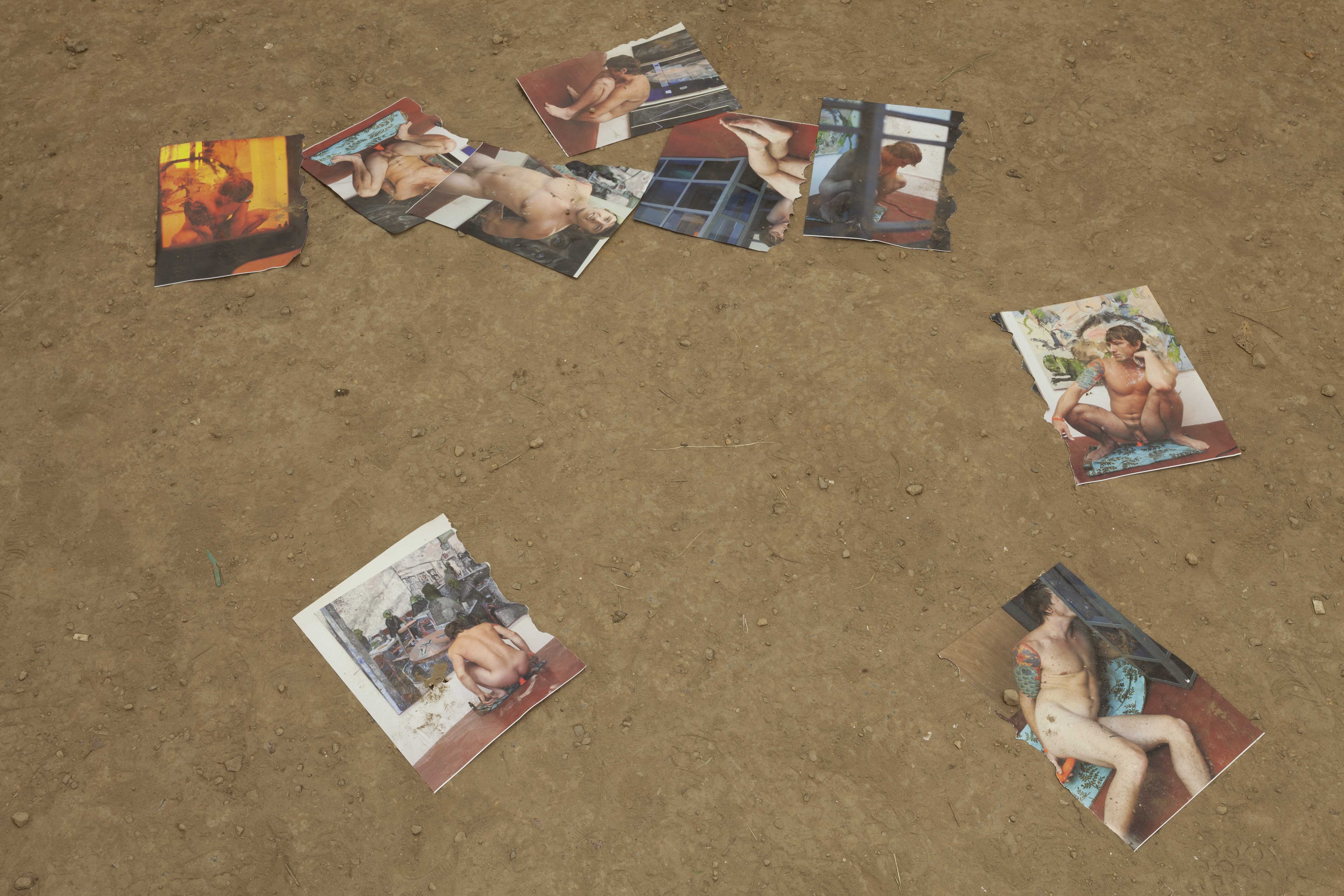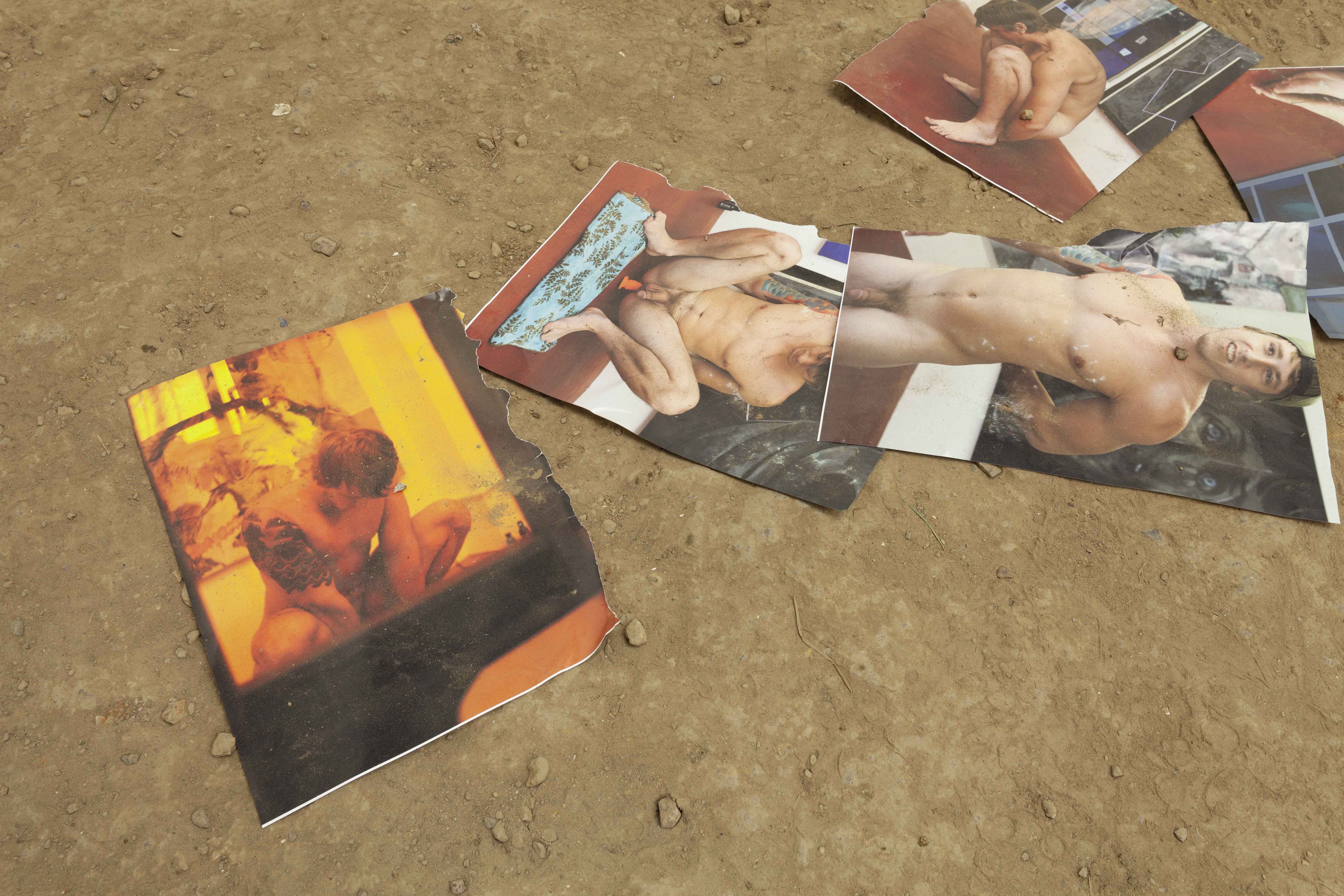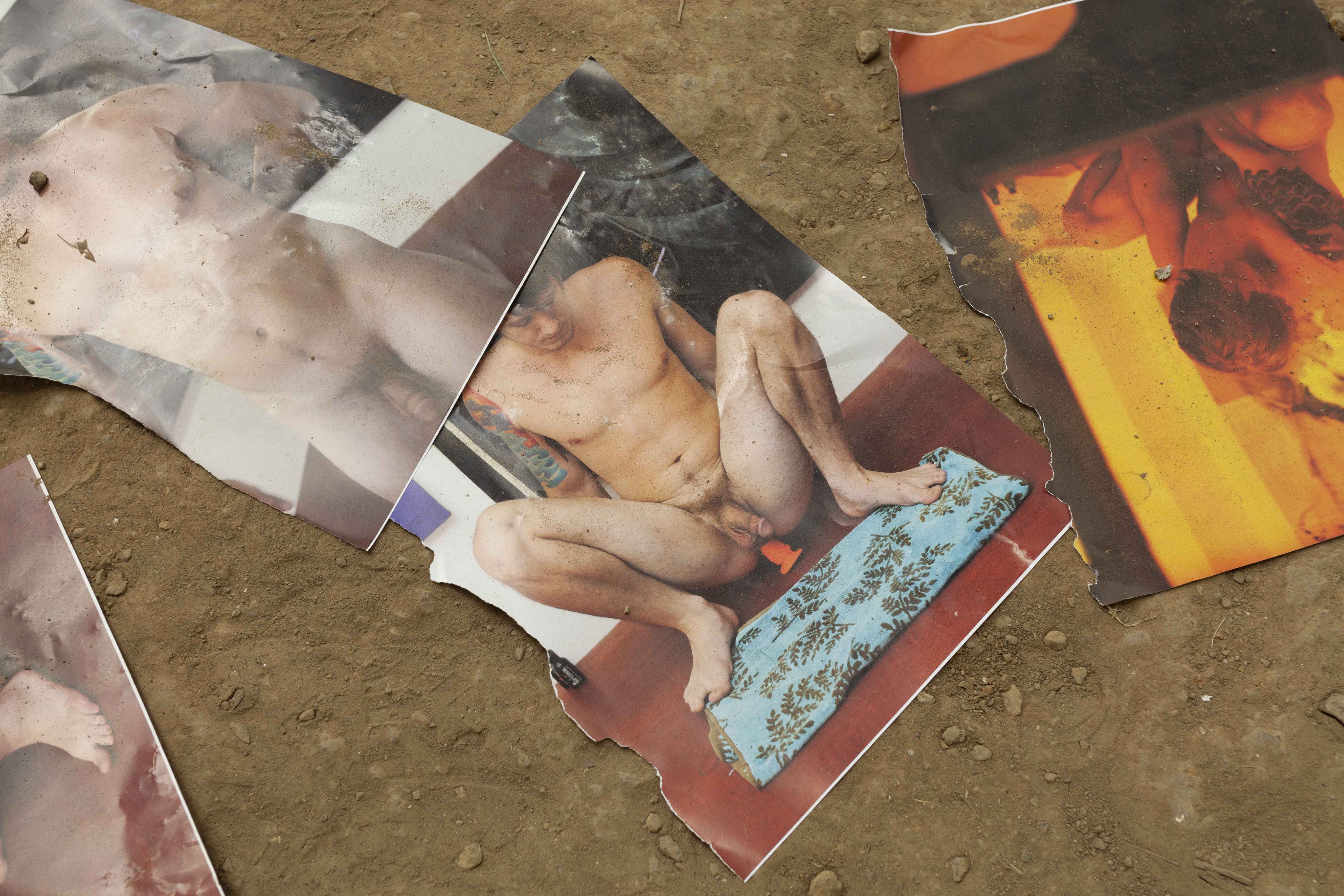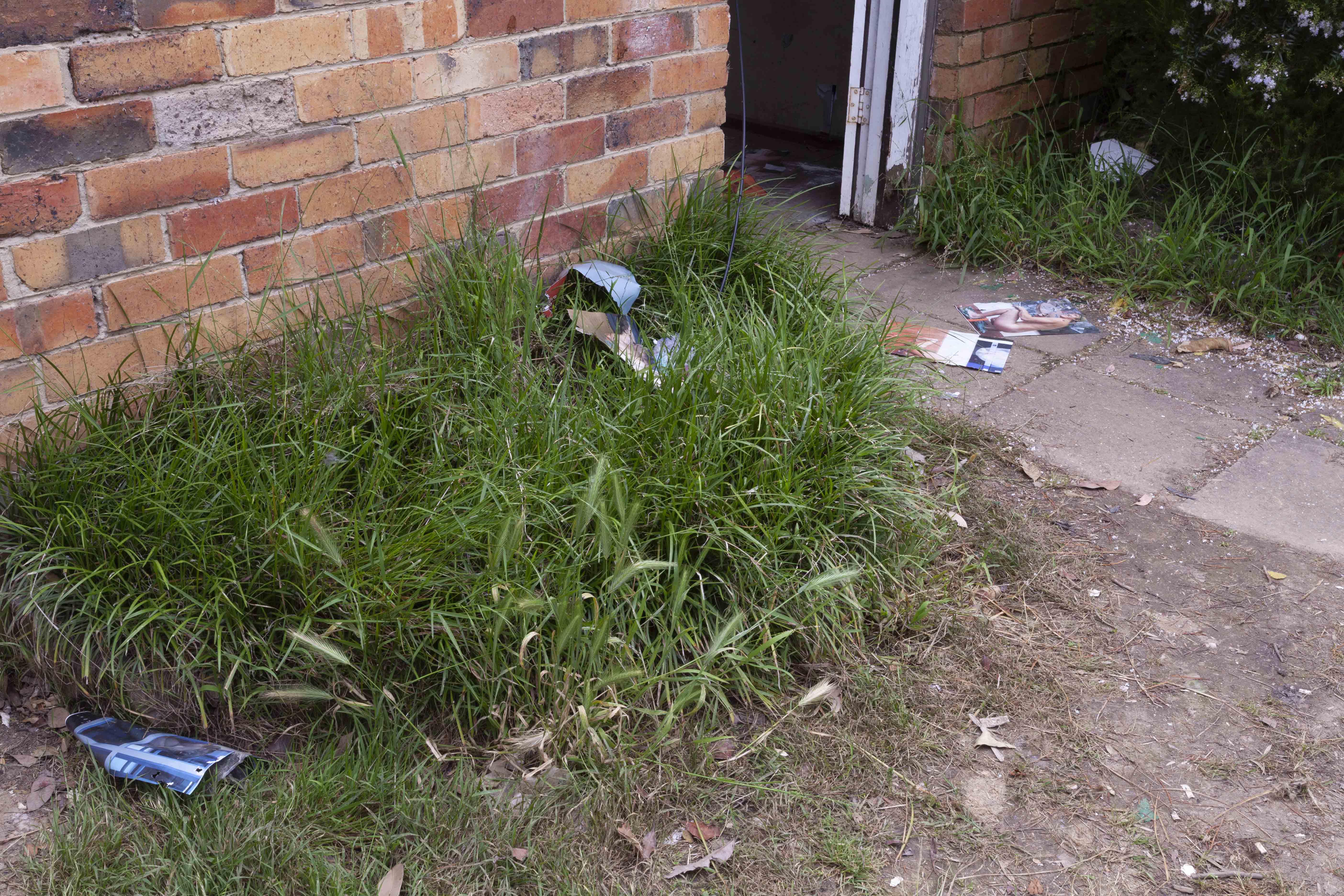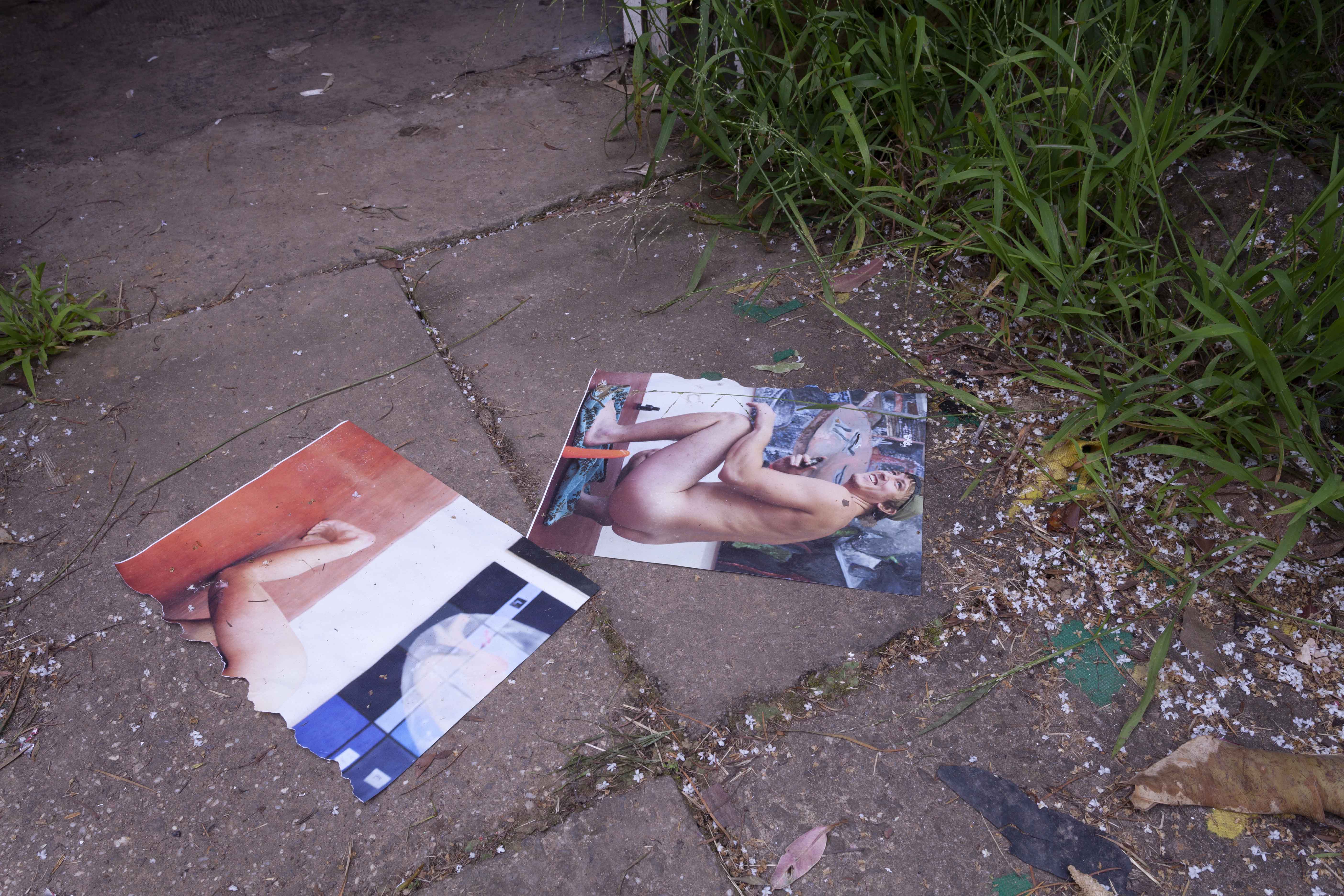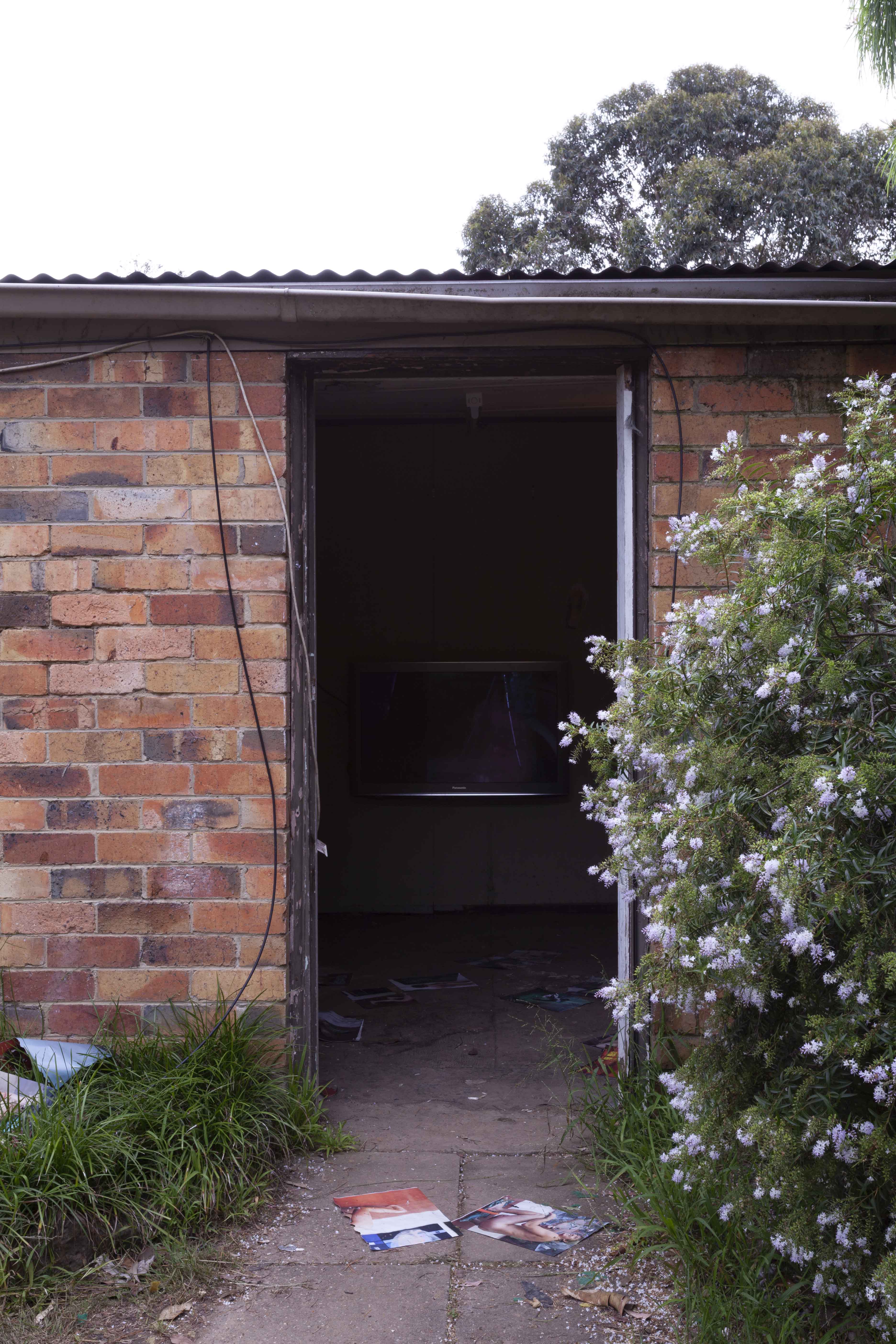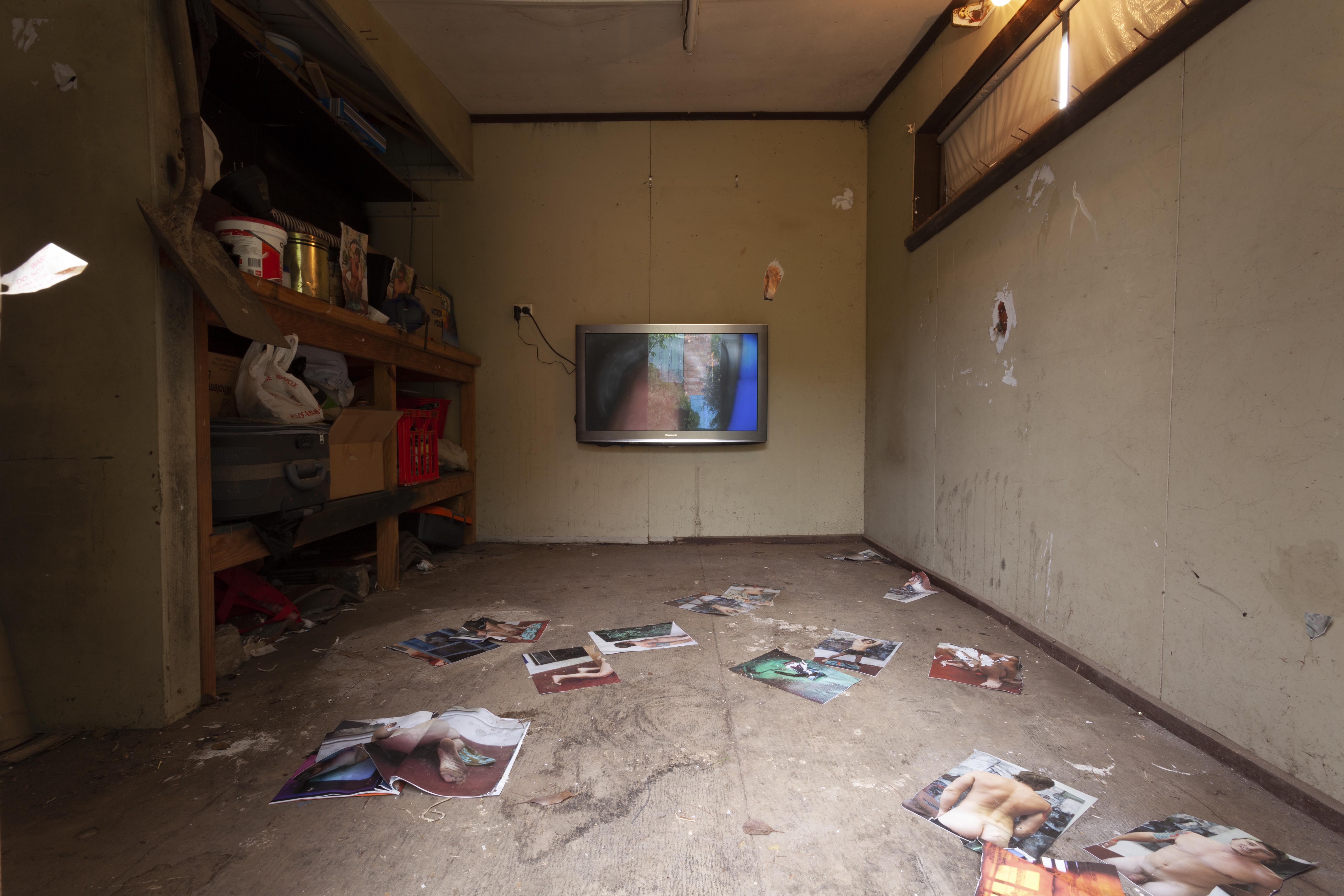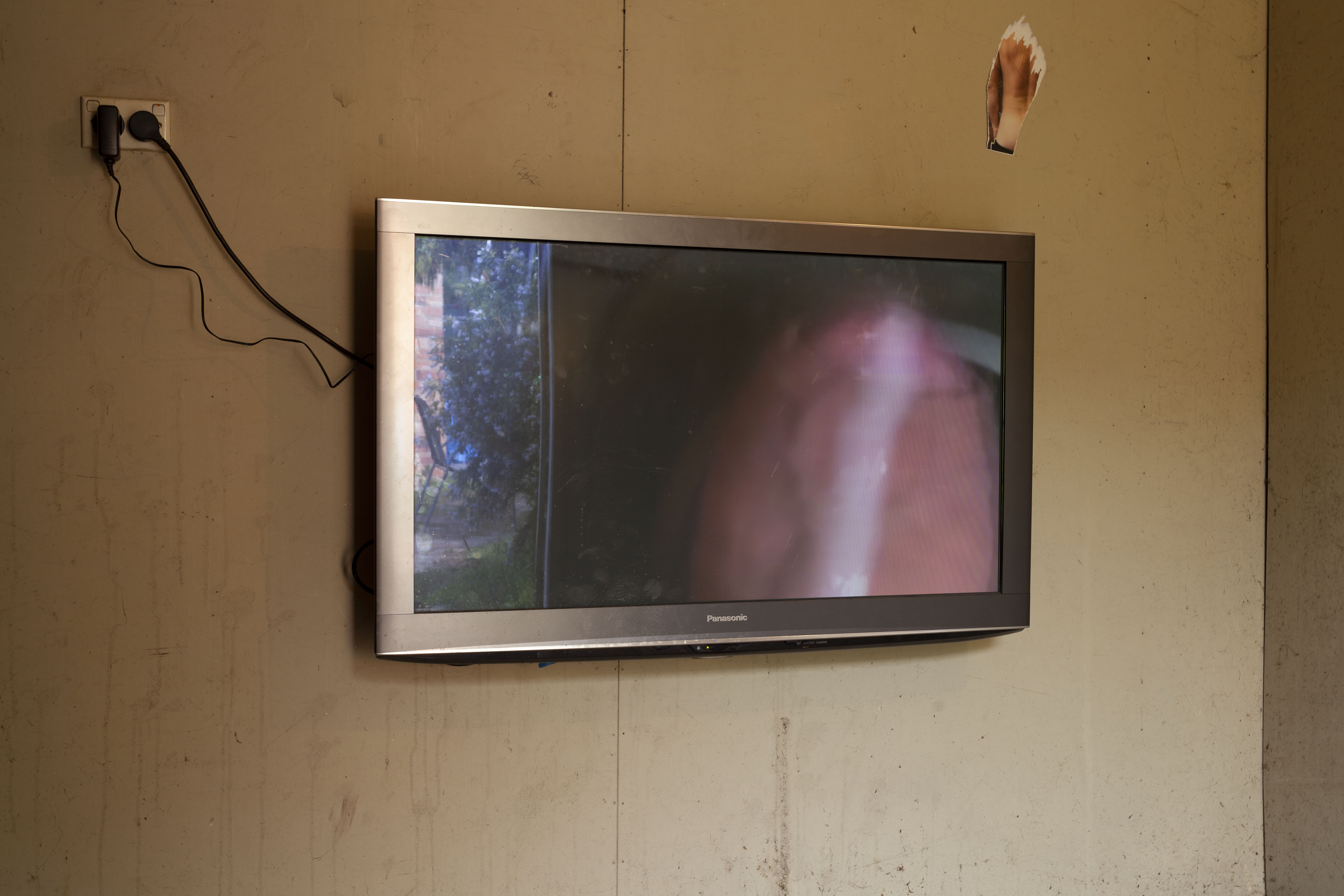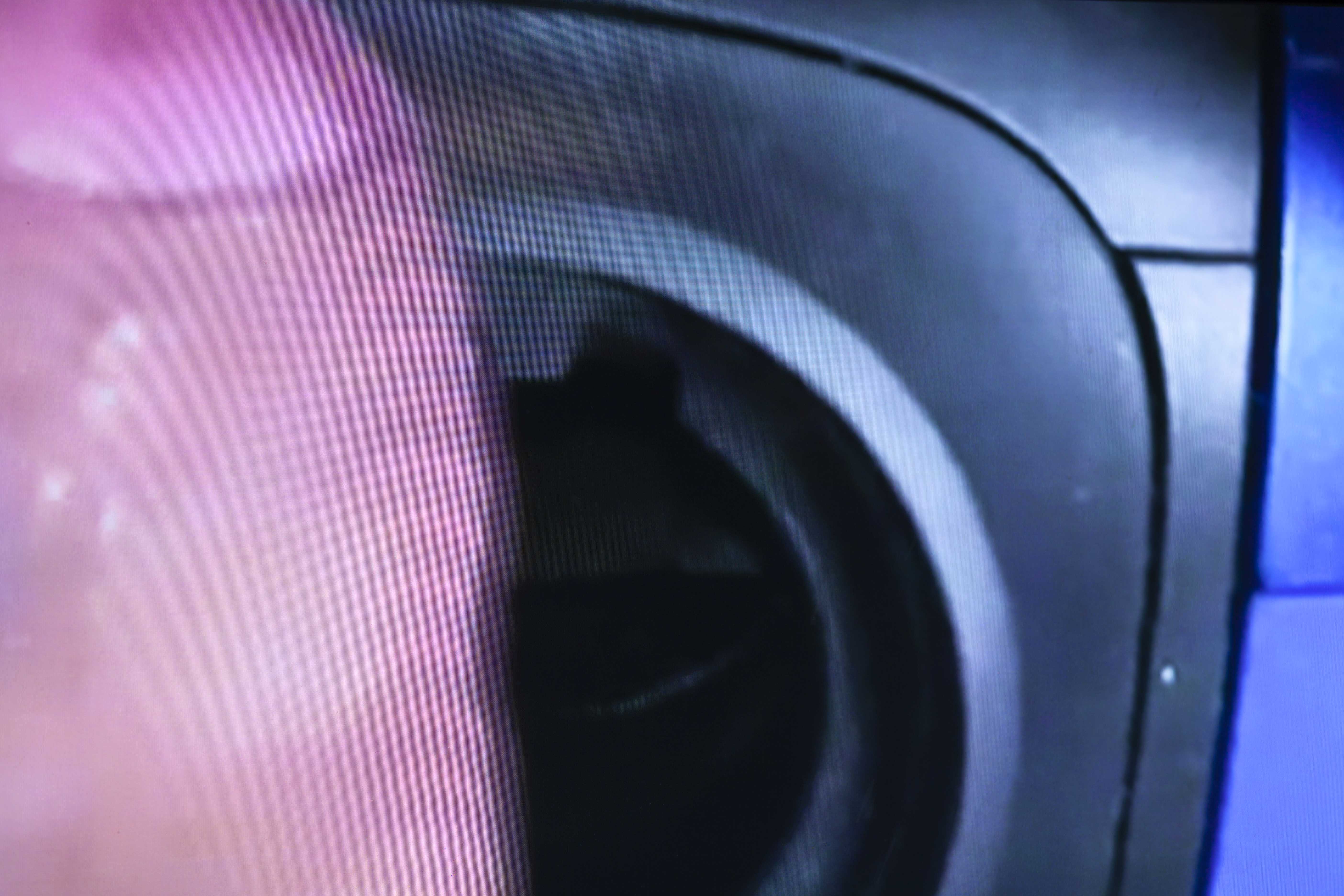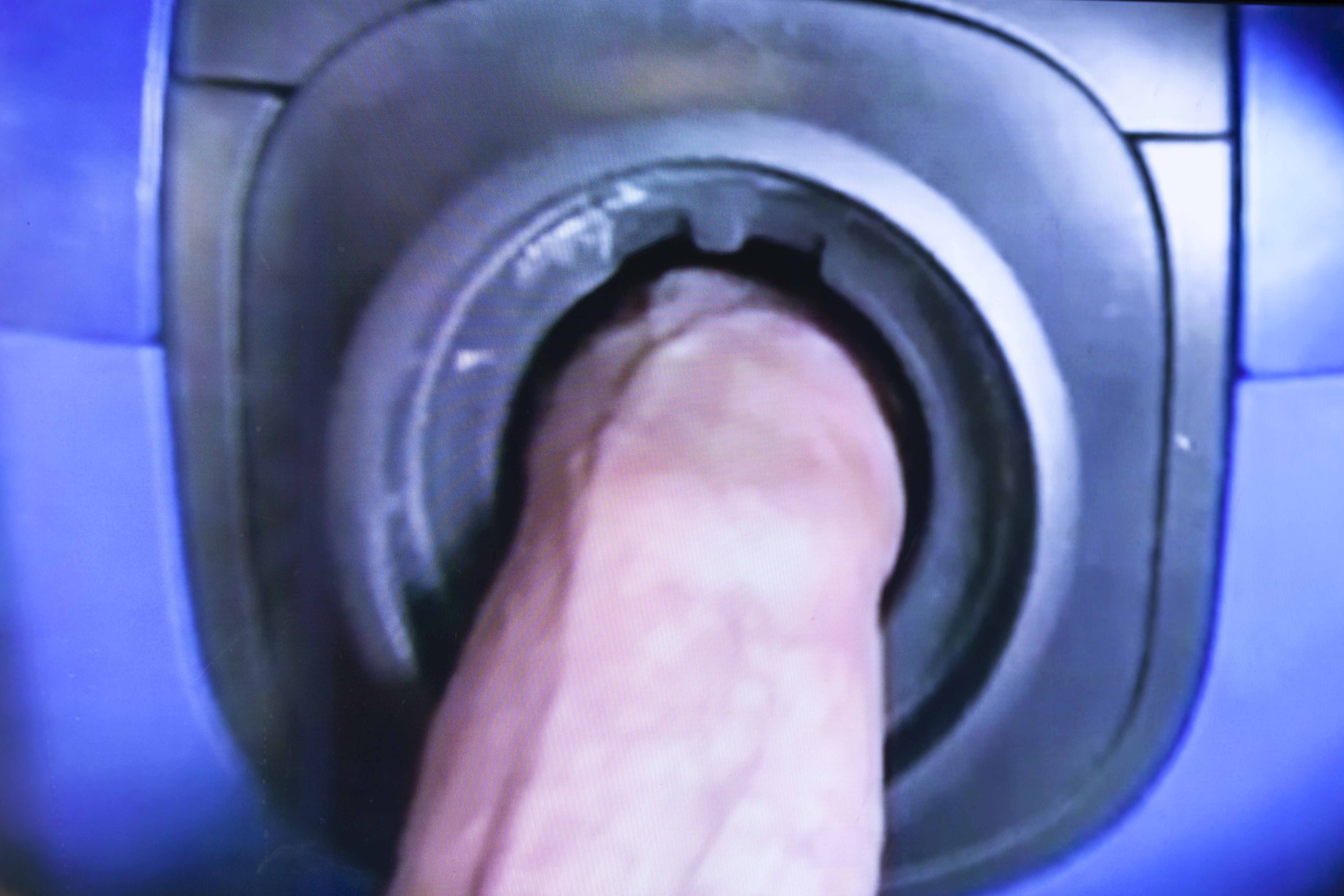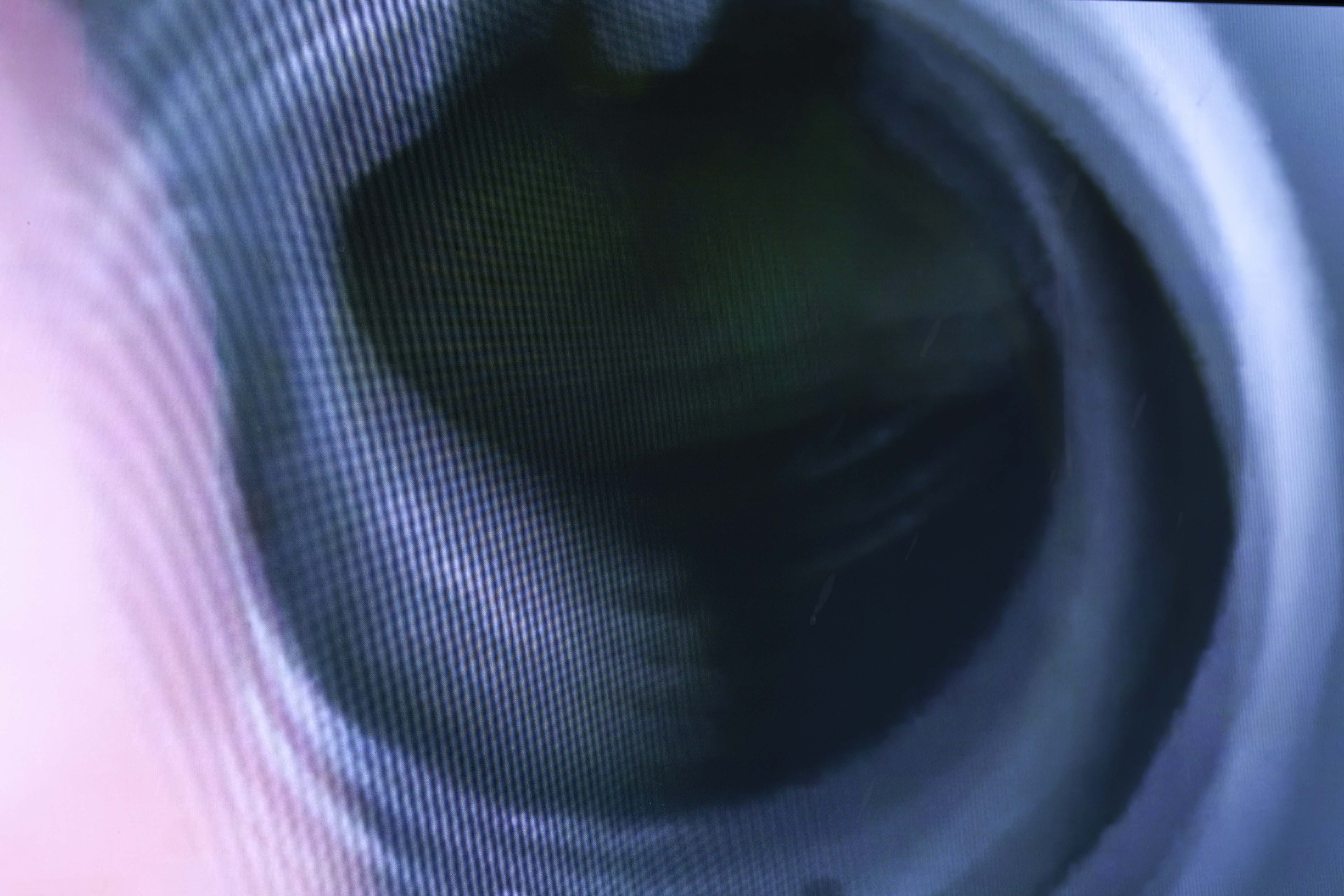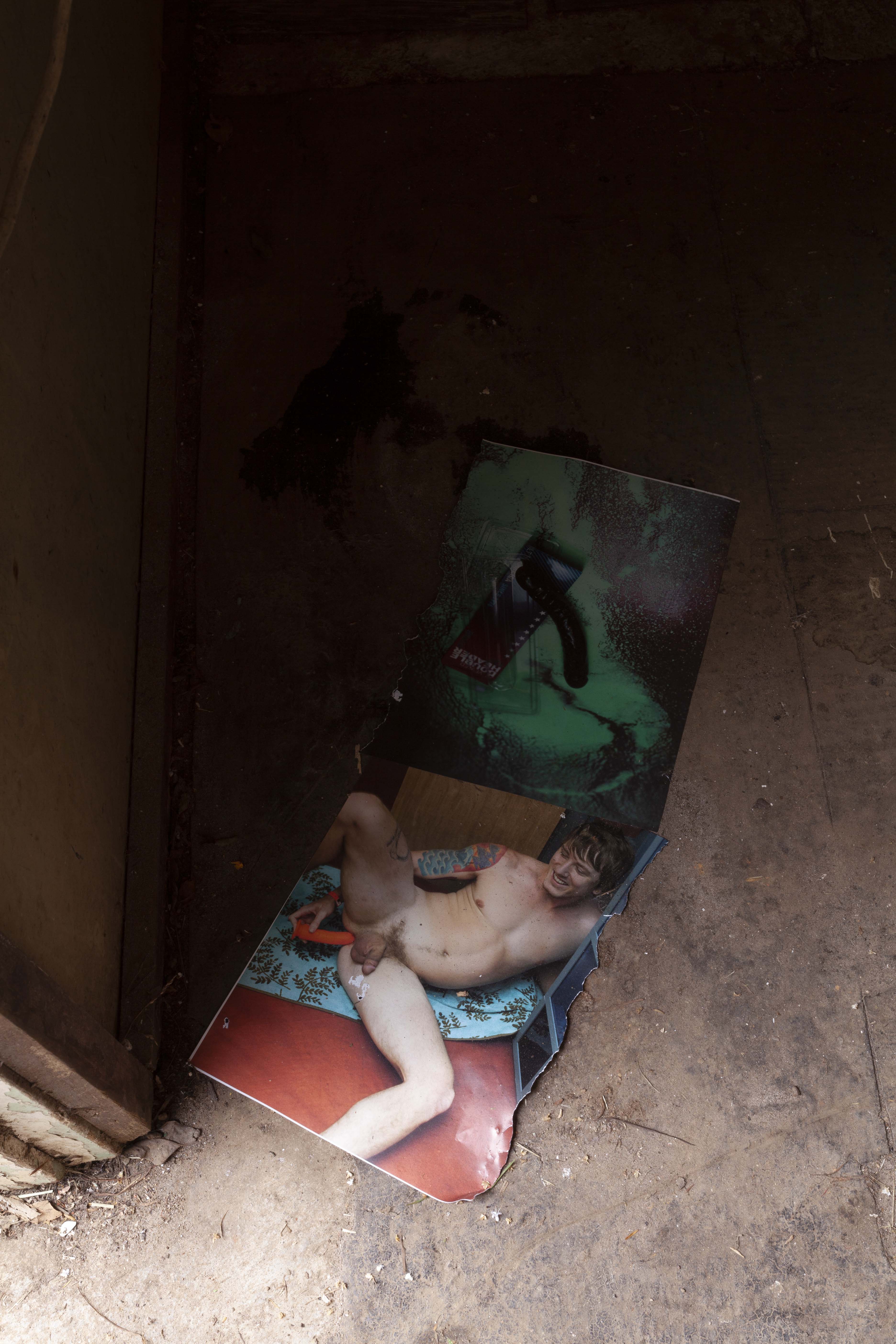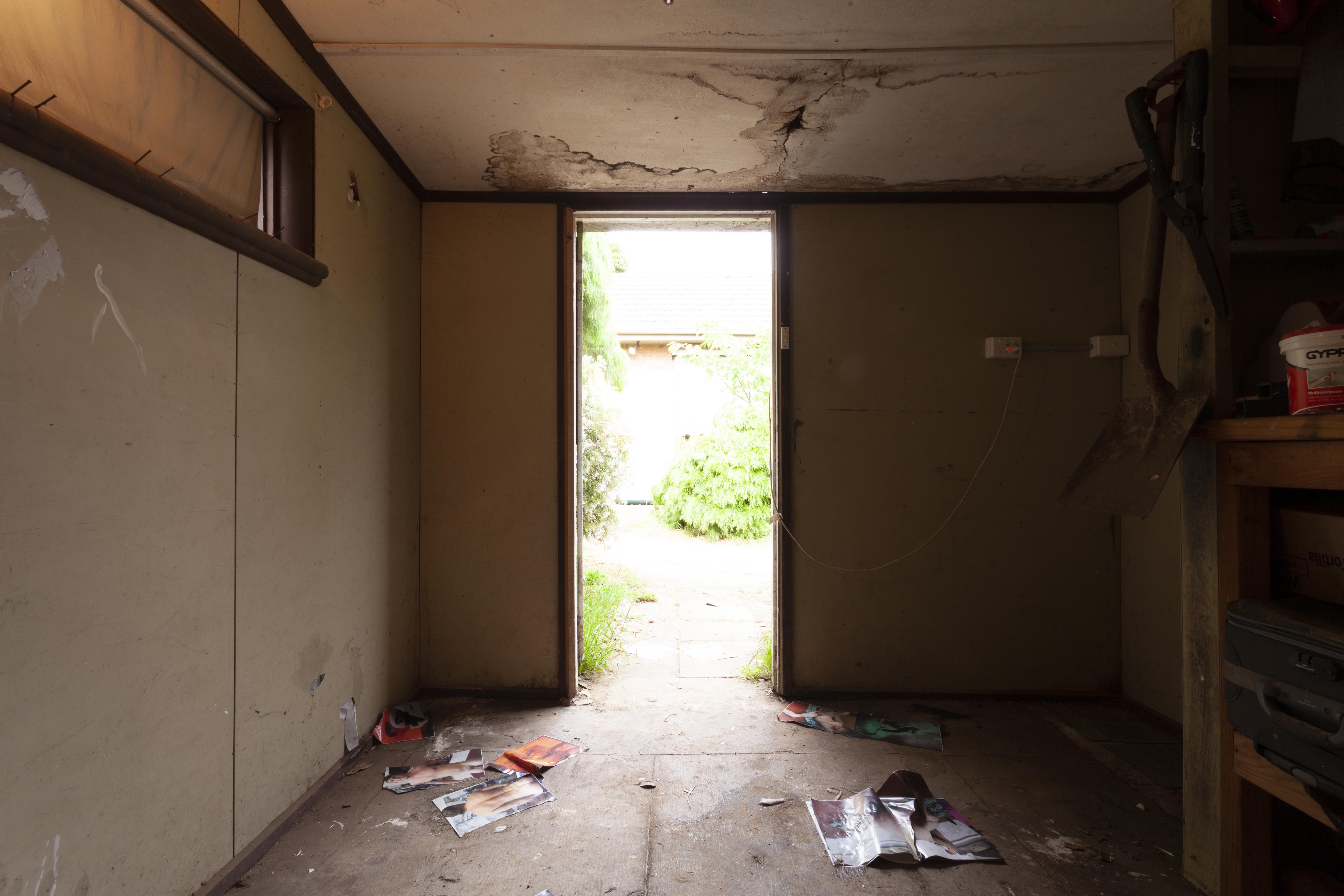 Sex is Gay: Part Deux
Presented by Zac Segbedzi
Front room:
Richard Hawkins, The Collage Killer: Taking Personal Inventory, 2018
Collage and pigs blood on paper
Richard Hawkins, The Collage Killer: FaceTime with the Stars, 2018
Collage and pigs blood on paper
Mathieu Malouf, Kardashian Video for CR Fashion Book (Unreleased), 2019
Single channel video loop, 01:15
Paul Levack, Untitled (Collection of Magnus Andersen), 2020
Digital print
Heji Shin, Supreme Monkey, 2020
Digital print
Alex Vivian, Fresh Fuckhole Produce, 2021
Wooden crate, mayonnaise, lead pencil, paint, foam
Ramsey Alderson, Richard Hawkins, Mathieu Malouf, Porn Shoot Starring Tom Faulk (On the occasion of 'Toilet' at Jennys), 2016
Shredded magazine (scattered)
Back room:
Ramsey Alderson, Vacuum Cleaner, 2021
Single channel video loop, 01:41
Room text:
TOC is a kept boy.
Alexander the Great was a Greek king who boasted several male lovers… Mark Antony is
said to have been involved in activities of the left field. PK is a bicycle, flipping in between
the bird circuit and drunken sports bars on a Saturday night.
AFAIK, Timmy Whynehar is a bicycle rider who would sprint to the opening of a canister set -
be it human OR animal.
Christvn is a Dink. The same with GADDA, g.odhKa.a.a., PePKPKPK and FARD… But thats
on the total DL for now. Got it?
TT carted tales re: DOG FOOD skirting around barracks where he served, and its true - most
drain pipes were locked at night.
KK is Dutch and a boy. HAsXX is a Dutch boy - There is a difference. RAT is featherless. RB
is hideously feathery and utterly Fay in both senses of the word.
Rancid Flowers are thrown over a busy highway and trampled over by cars. Flattened by
trucks. LongFox is soooooooooo into this. LF keeps his happy trail under intense
supervision.
LEopard is in total admiration of this maintenance.
There is an advertisement ISO: HWP, glk, WS, DTe, C2C, BW, 420… B.Q. is thinking of
getting in contact.
P'dubs is on the horn ATM so he'll have to wait. They're - B.Q. and P'dubs - at one, on dual
conversation.
Darion is double-gaited much like PK.
BOSS was pounced upon by a pack of dogs 3 weeks ago and is still recovering.
It is said that the term DONALD DUCK was used to describe a dishonourable discharge for
homosexuality in the American Navy.
CLOTHESRACK, a renowned sexual athlete has an intense CO and was dethroned from the
eastB toilet block because of this very reason - During a excessive food bender TeeTee left
alley apples on the doorstep of 10 to 12 unknowing households.
Mark Antony was said to be involved with Julius Ceasar and various other M2M affairs.
Darryn Jime and Bridge Maxl have decided to name their first born "Zanie". HAsXX was
there to witness this. FULL DRESS CODE is required for tomorrow afternoon.
AV, 2010