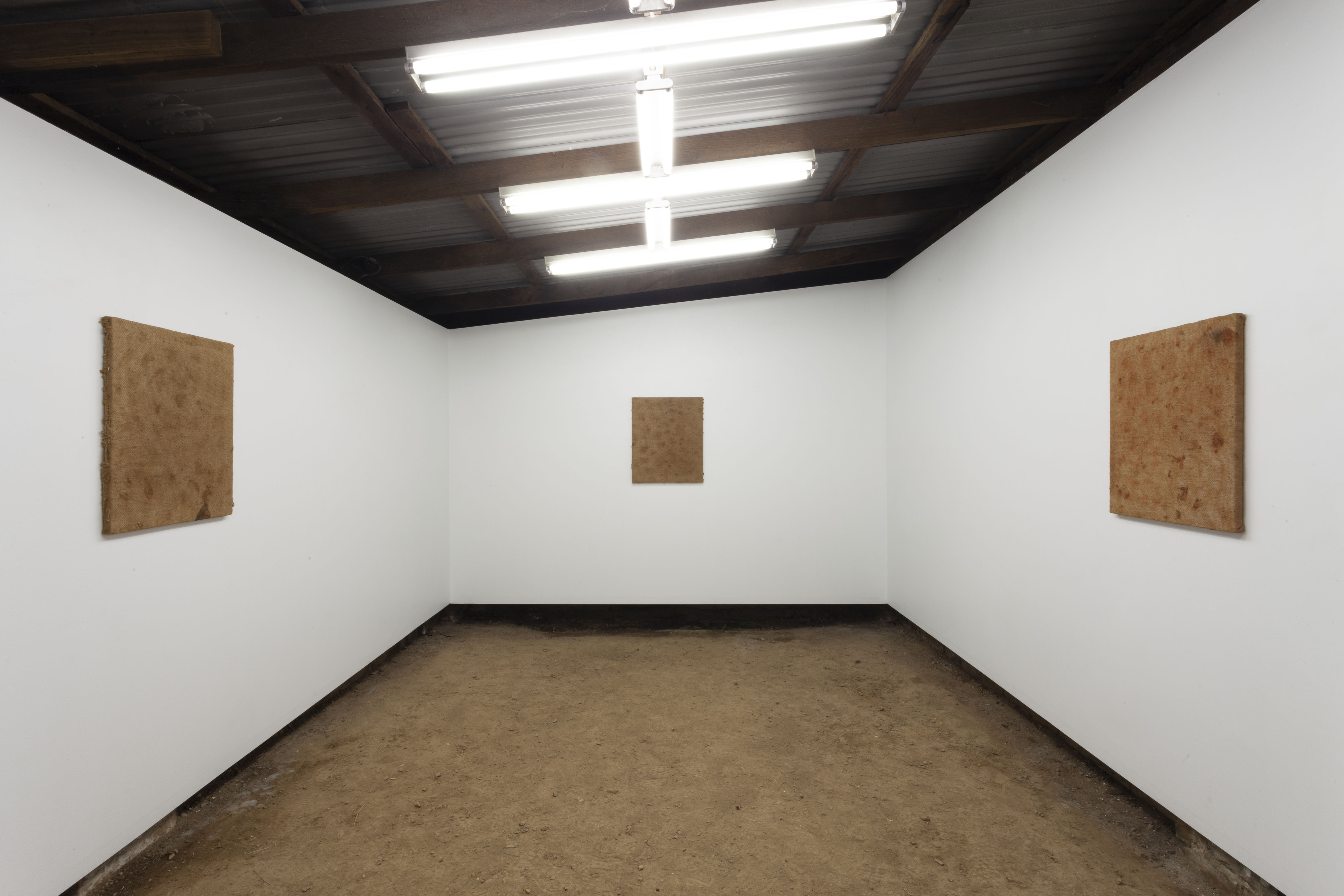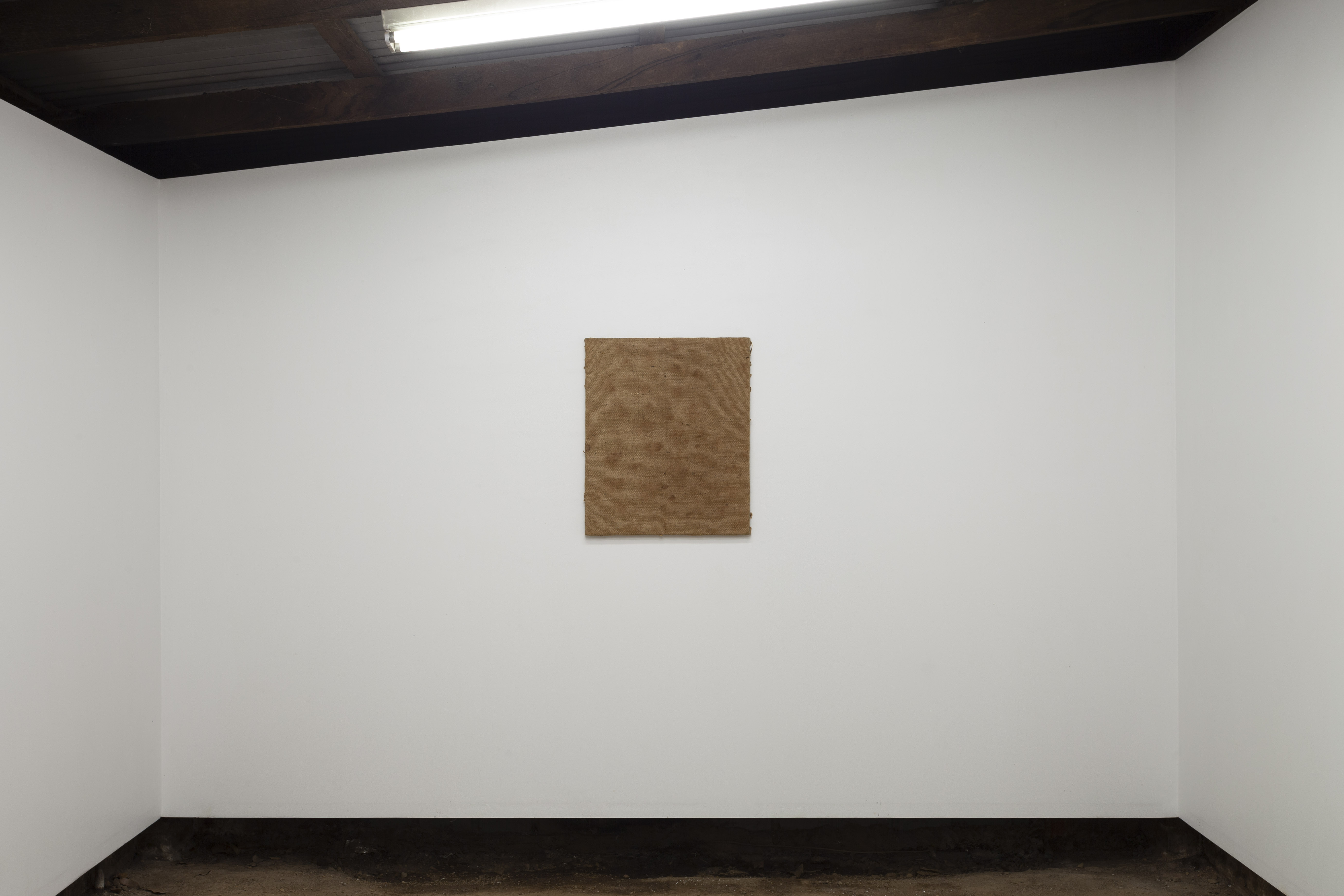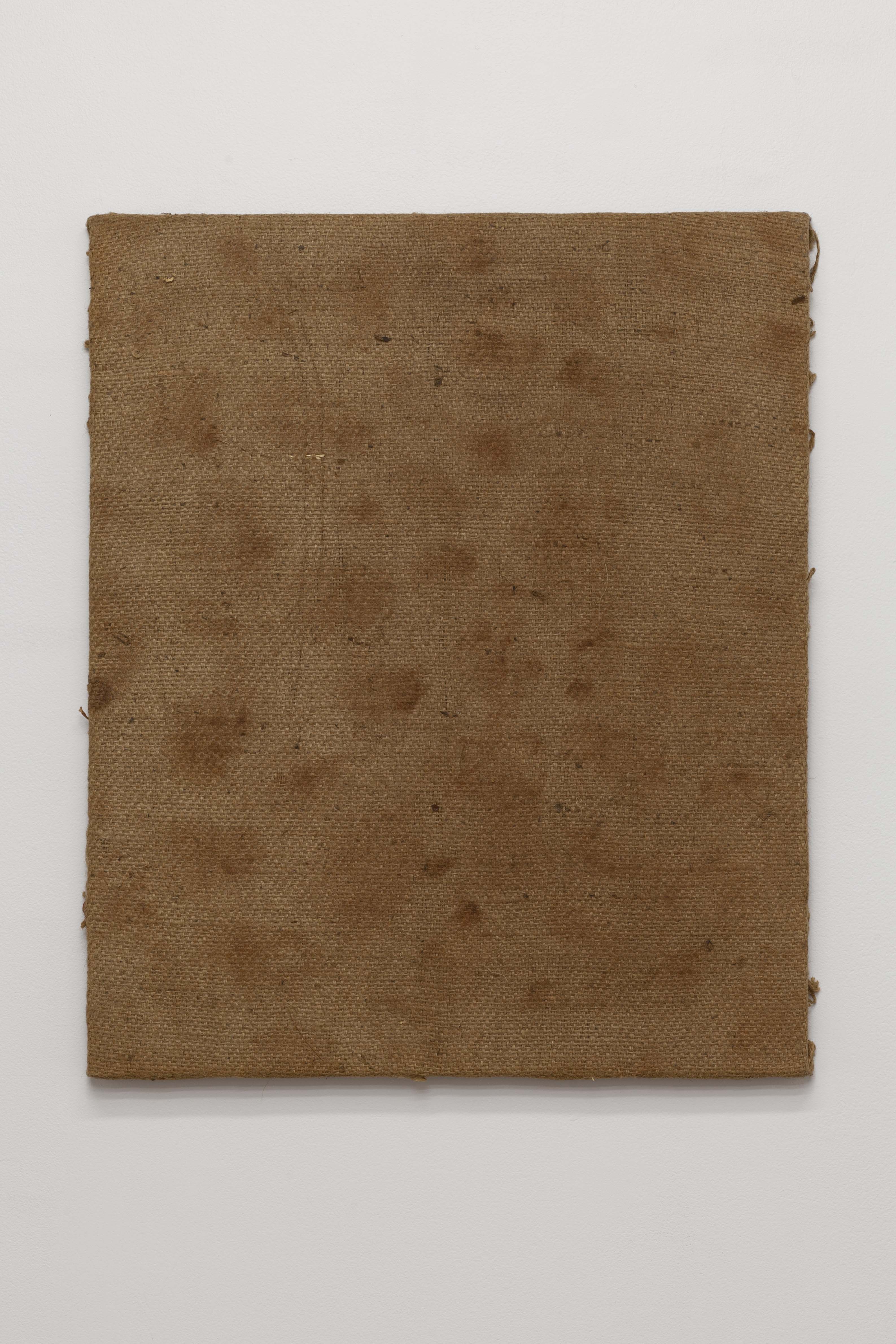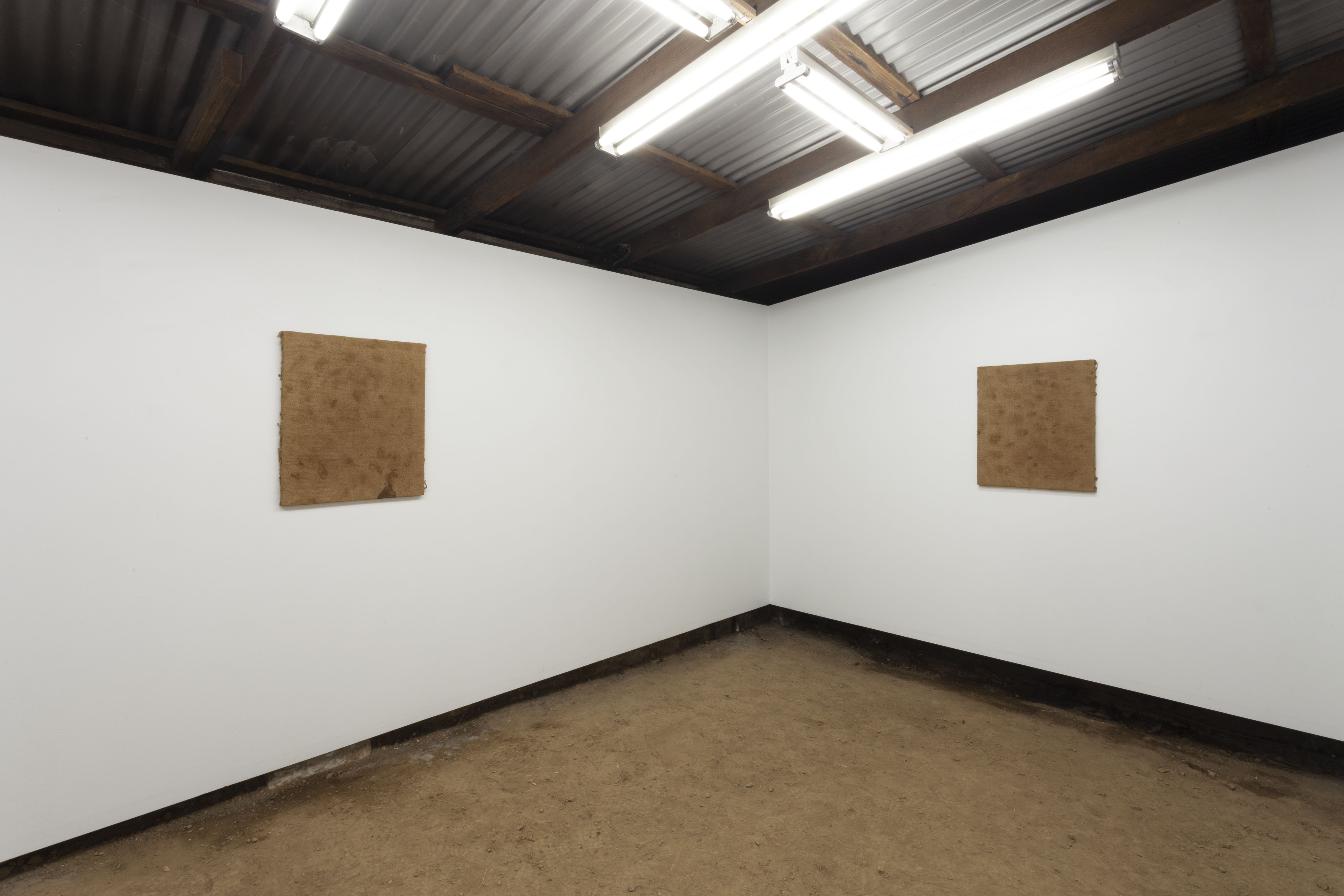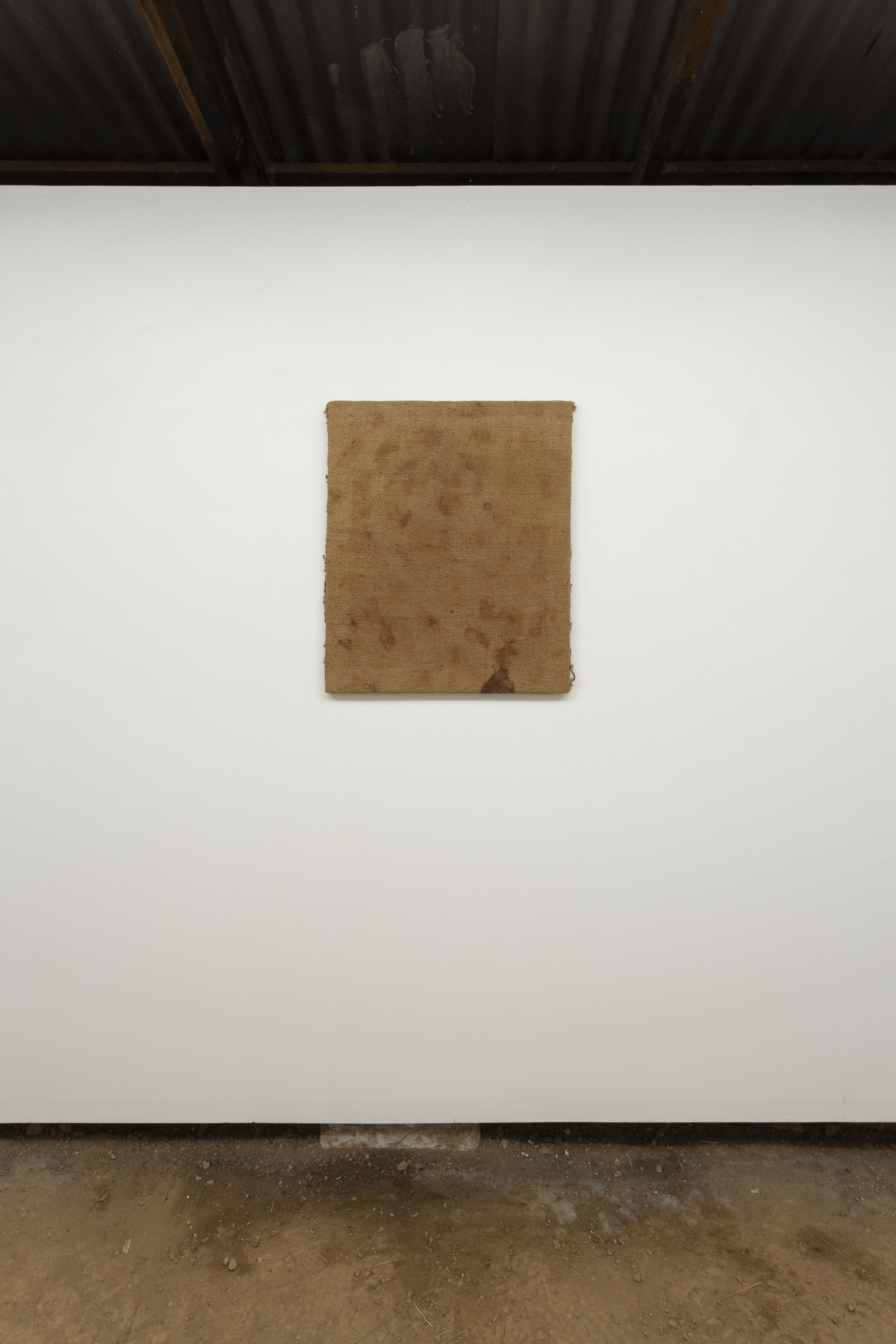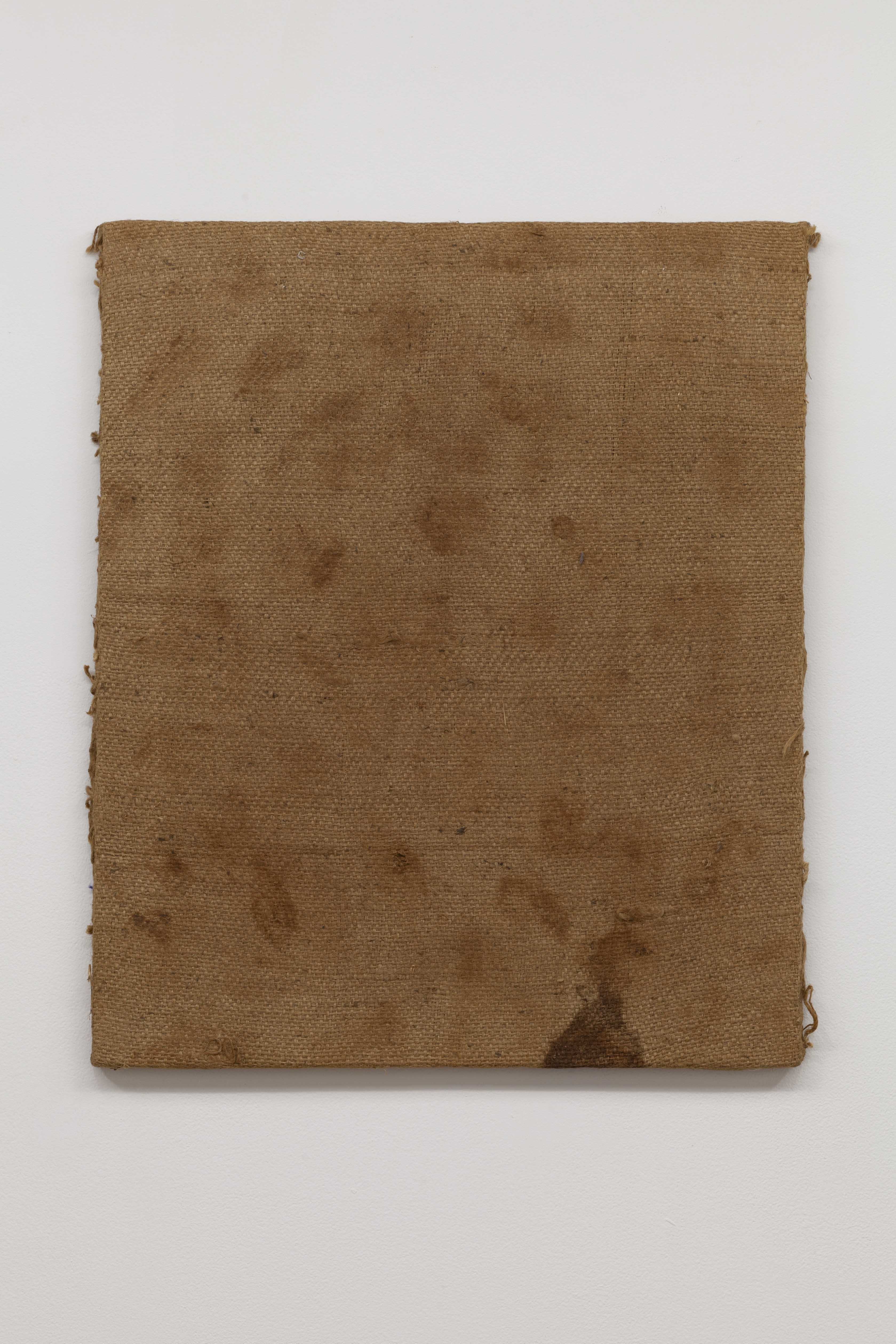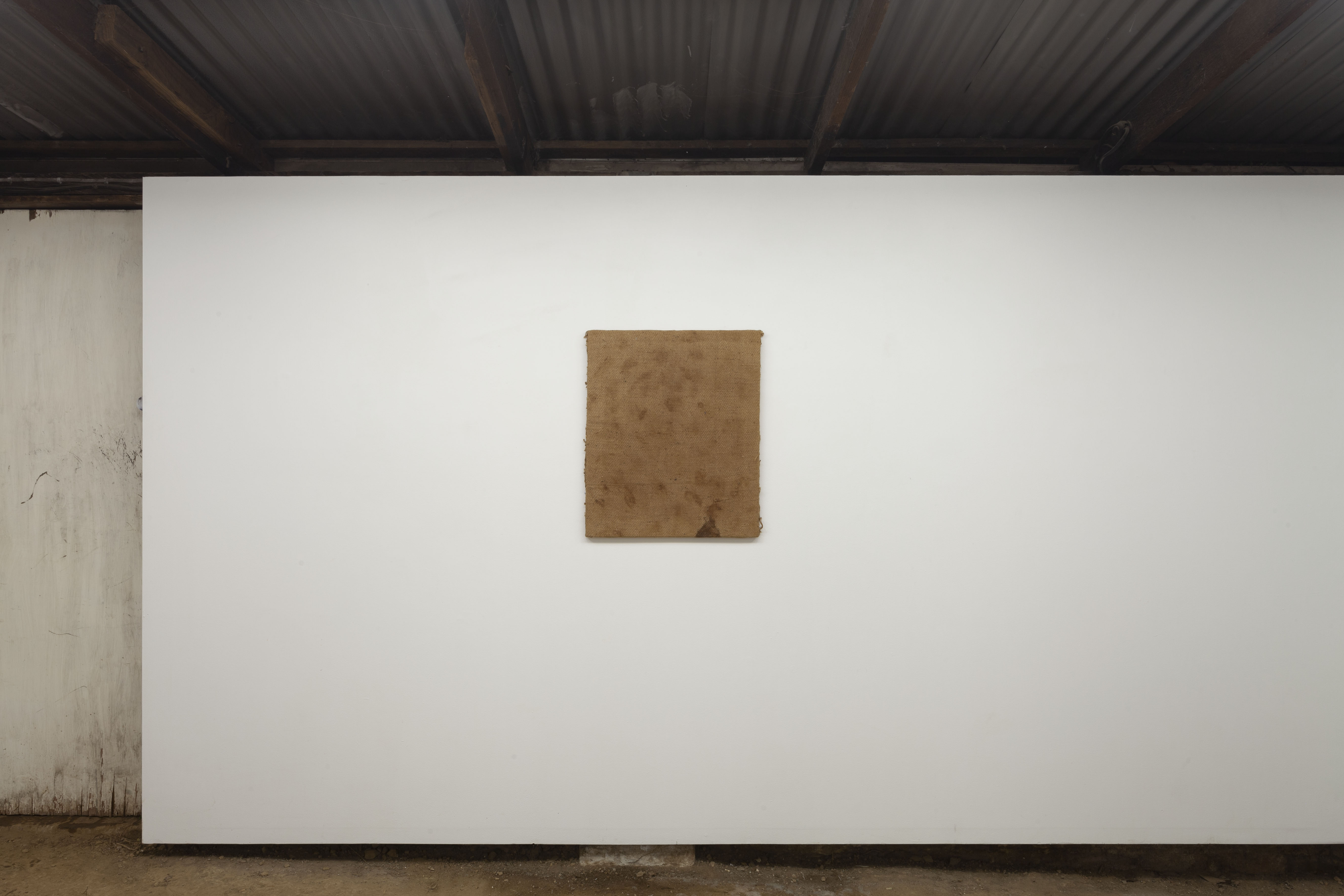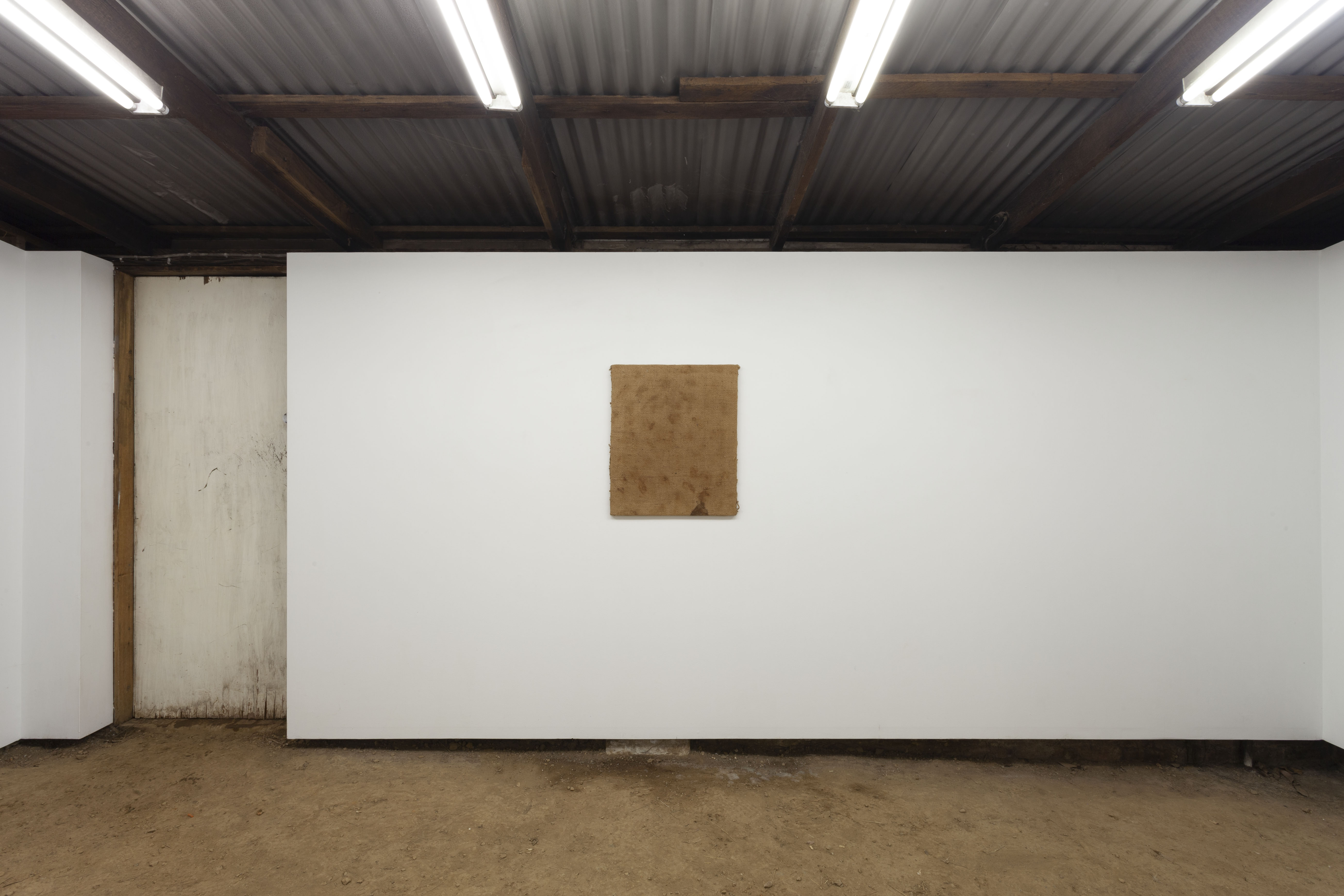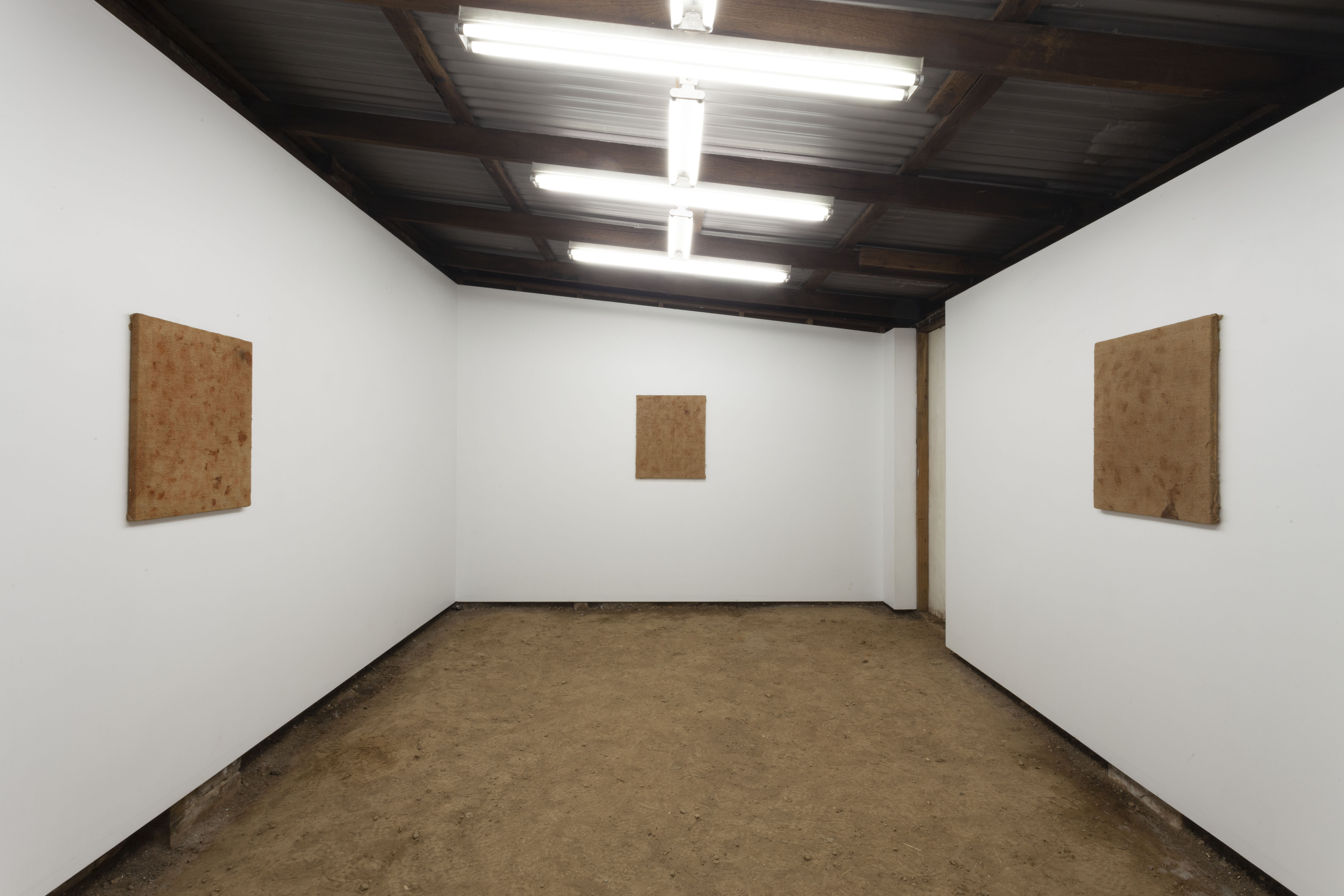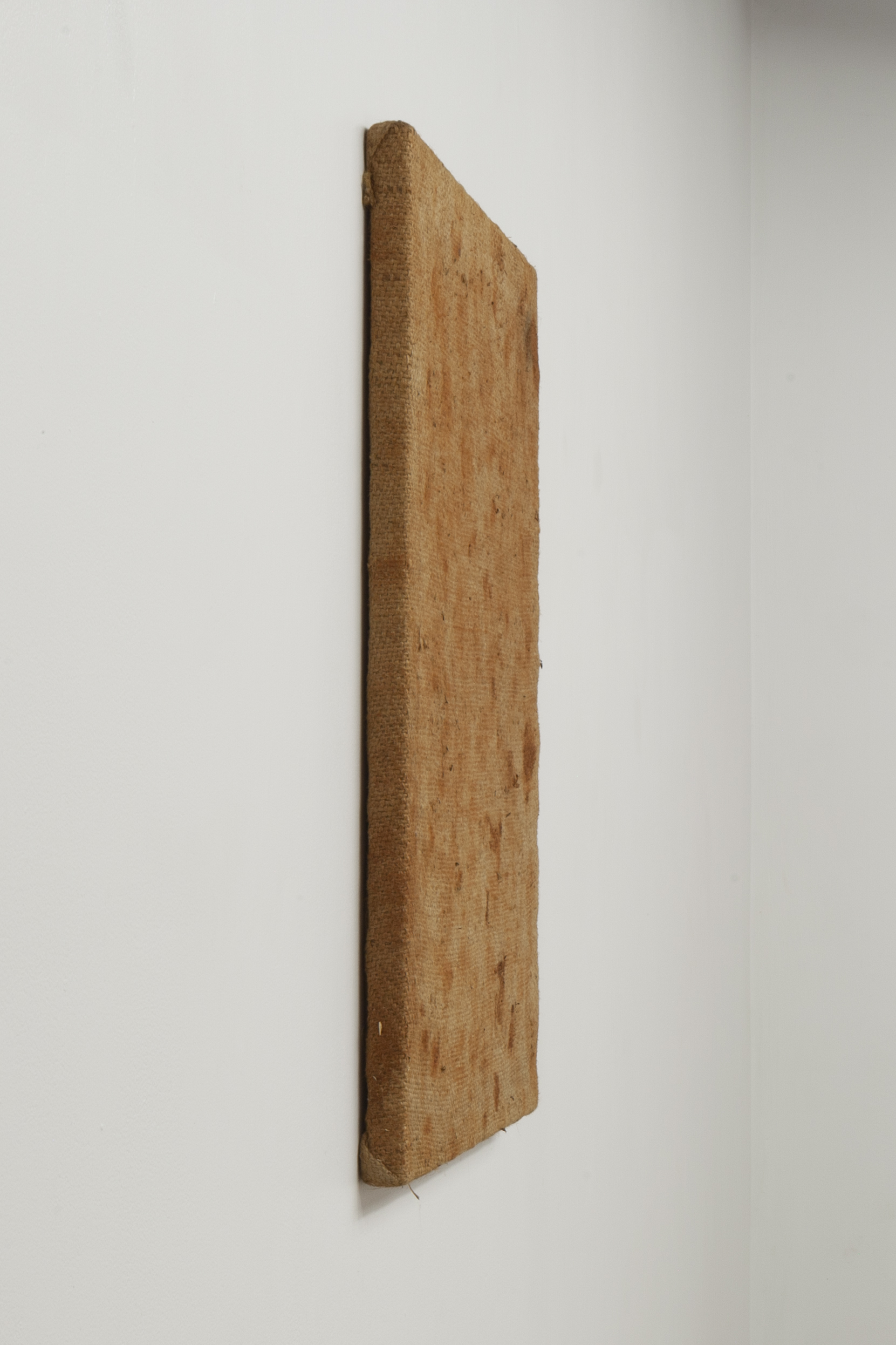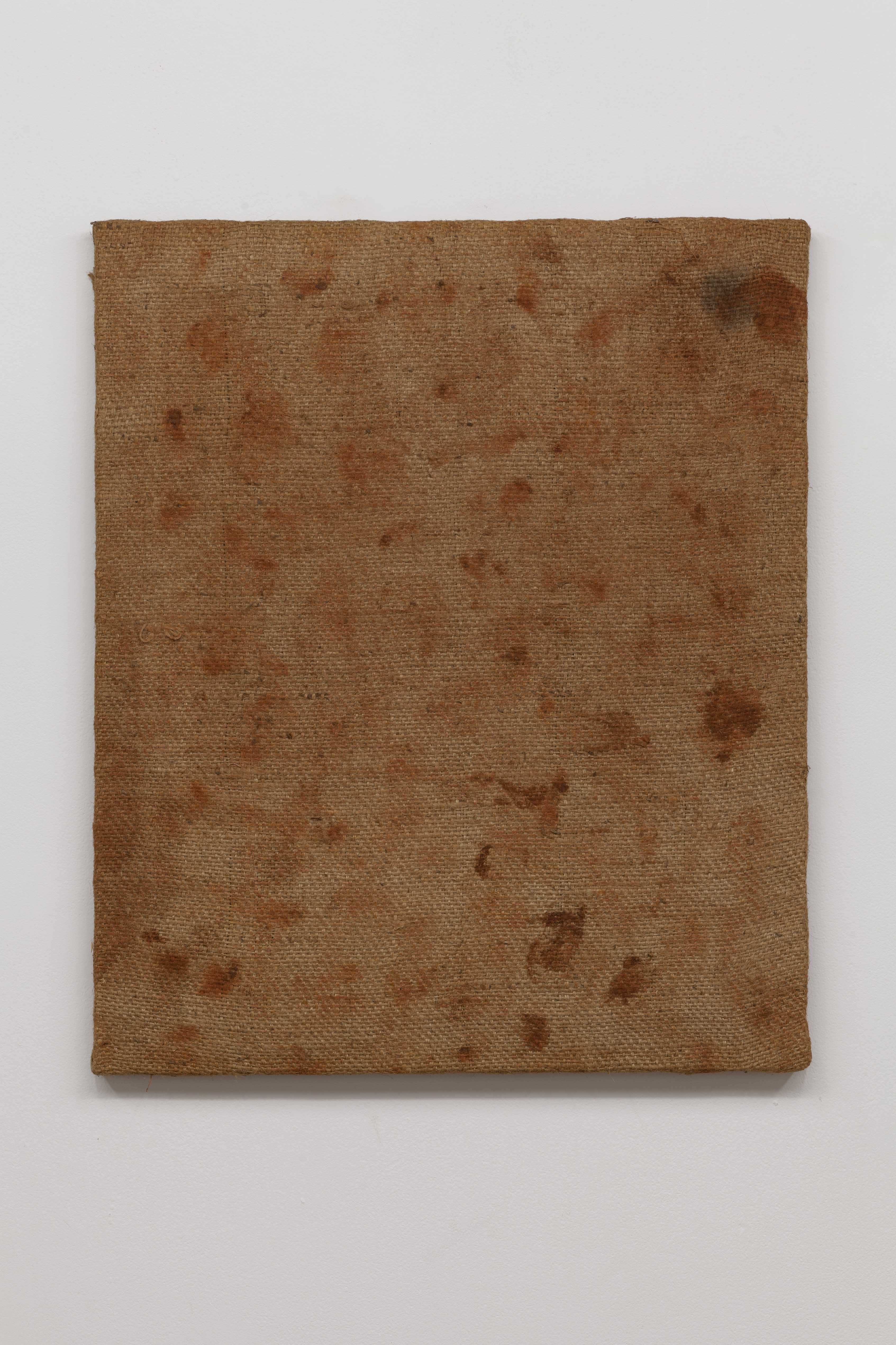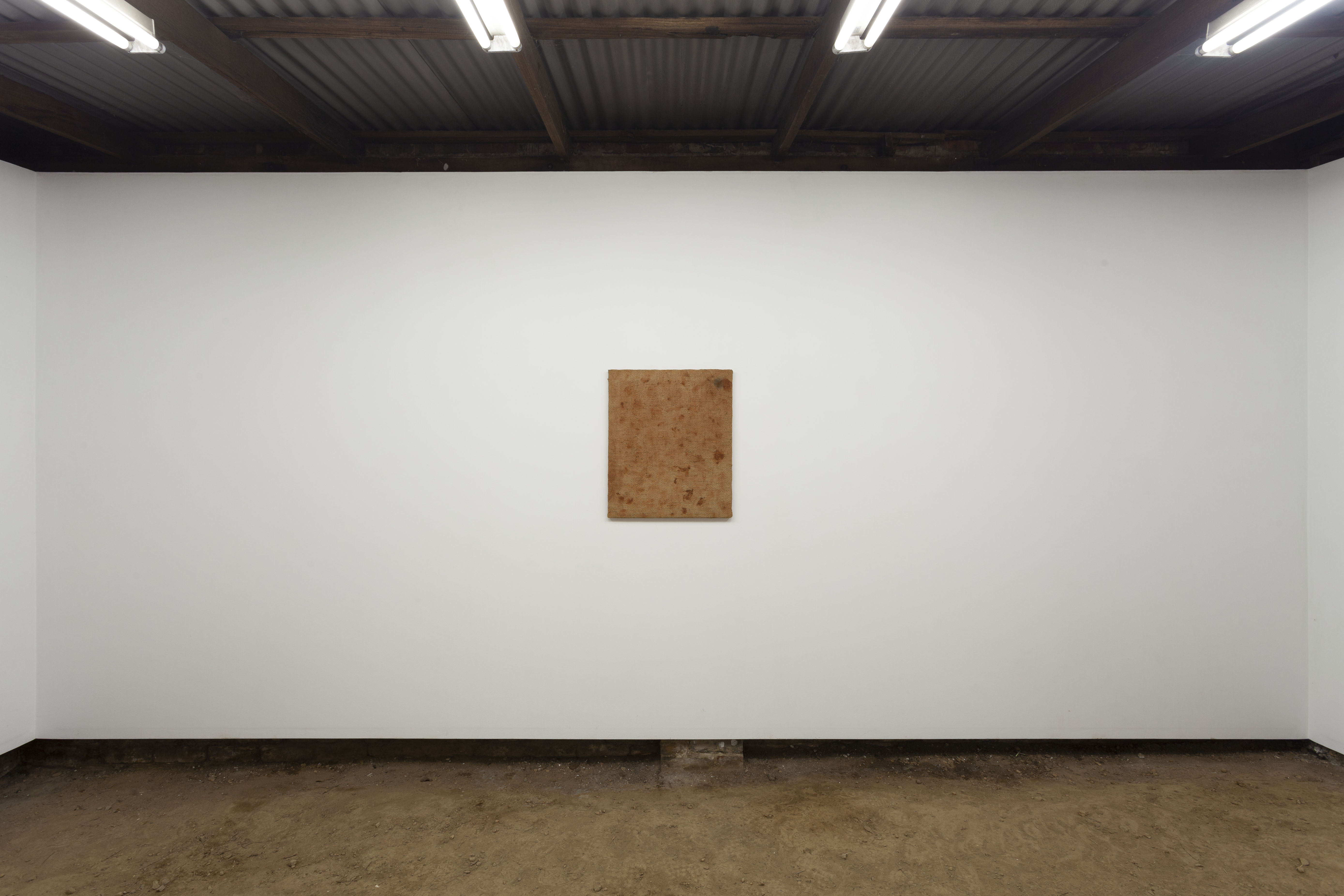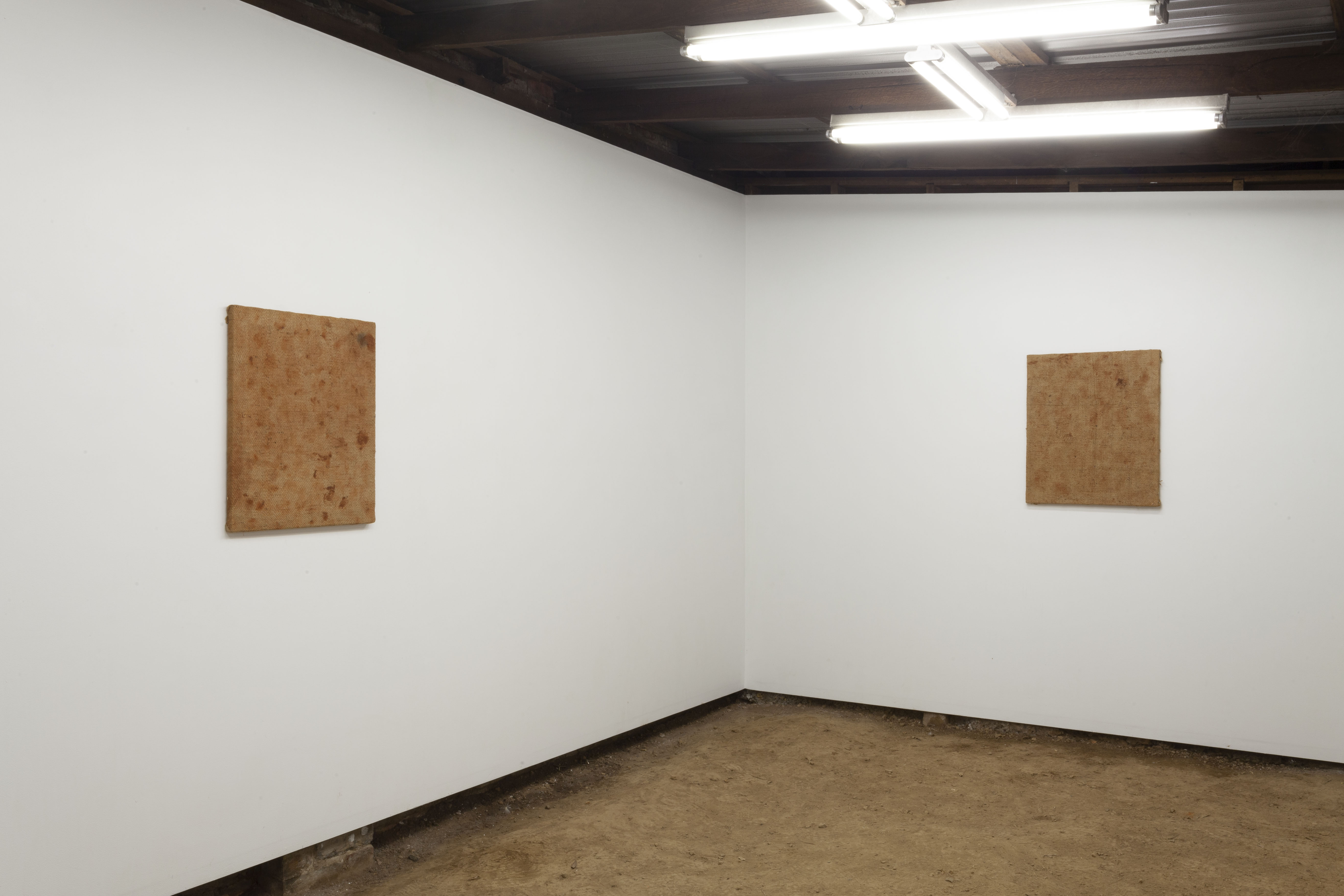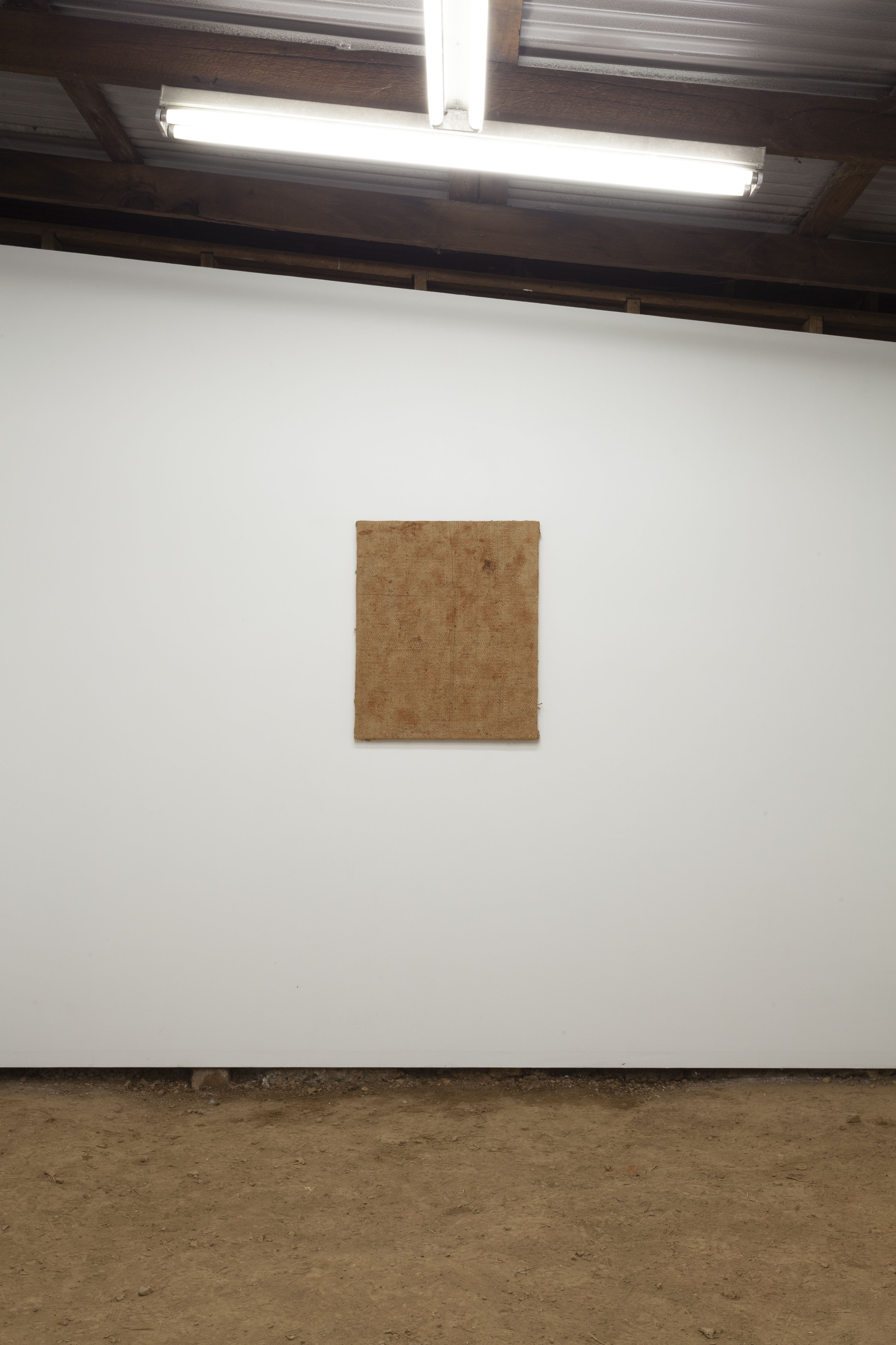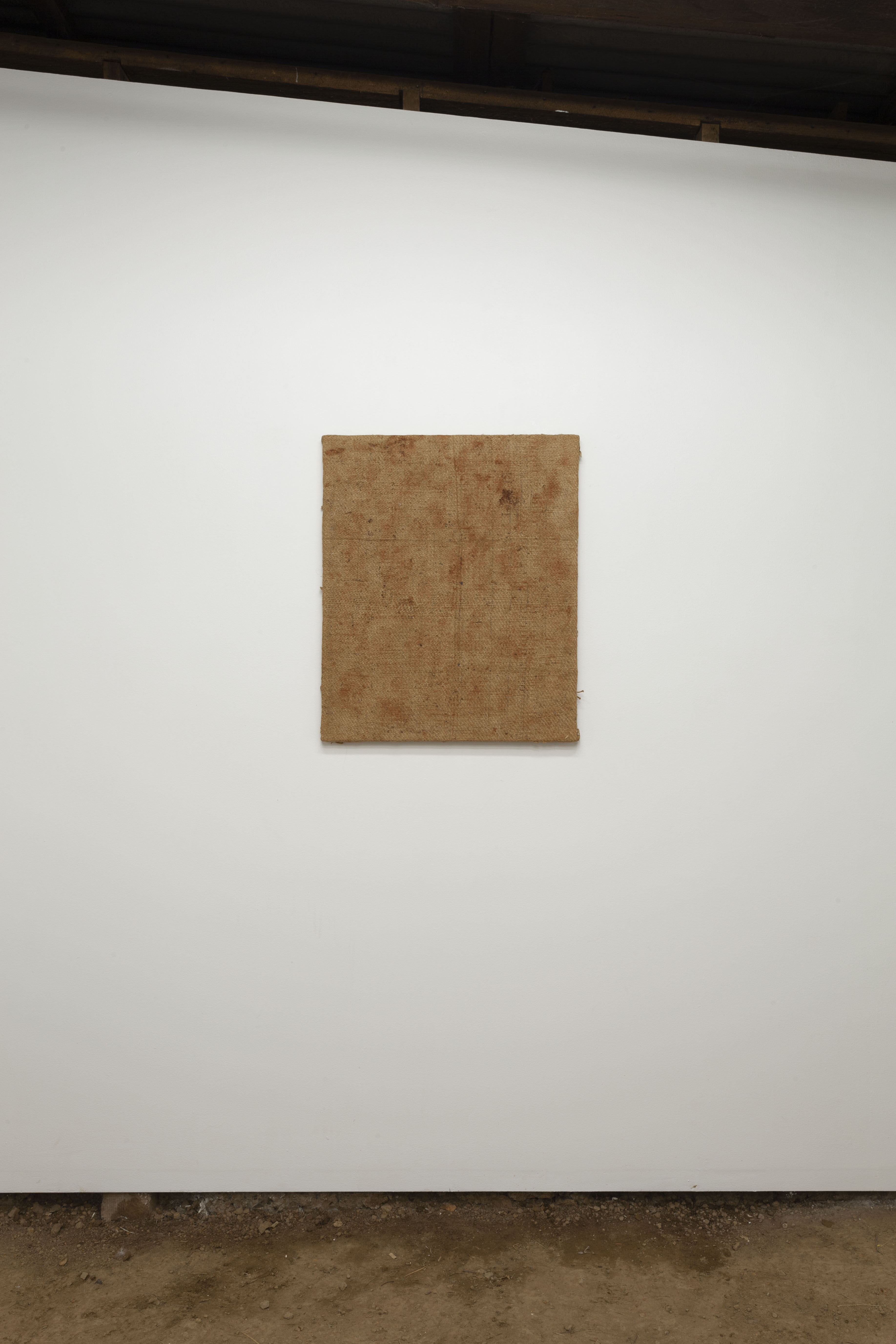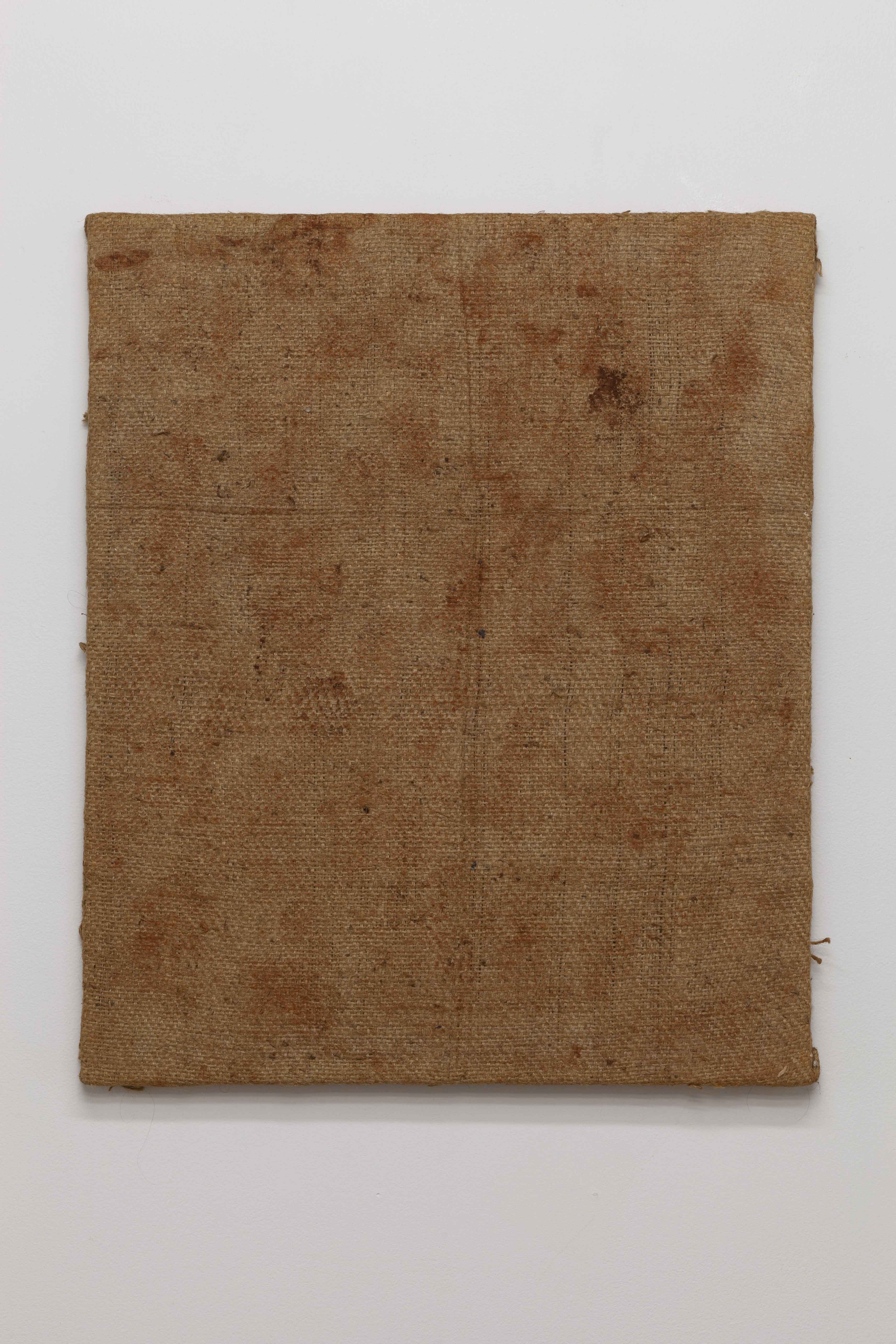 Archival supplement: scans of printed matter demonstrating Nixon's use of the potato in the 1980s until 1990.
back-to-nature_1982_melbourne.pdf, still-life-self-portrait_1982_melbourne.pdf, the-motif-the-gift-of-history-_1983_melbourne.pdf, the-lietmotiv_1986_melbourne.pdf, harvest_1988_paris.pdf, opus_1988_brisbane.pdf, potato-room_1988_melbourne.pdf, potatoes-art_1990.pdf, potatoes-art-ii_1990.pdf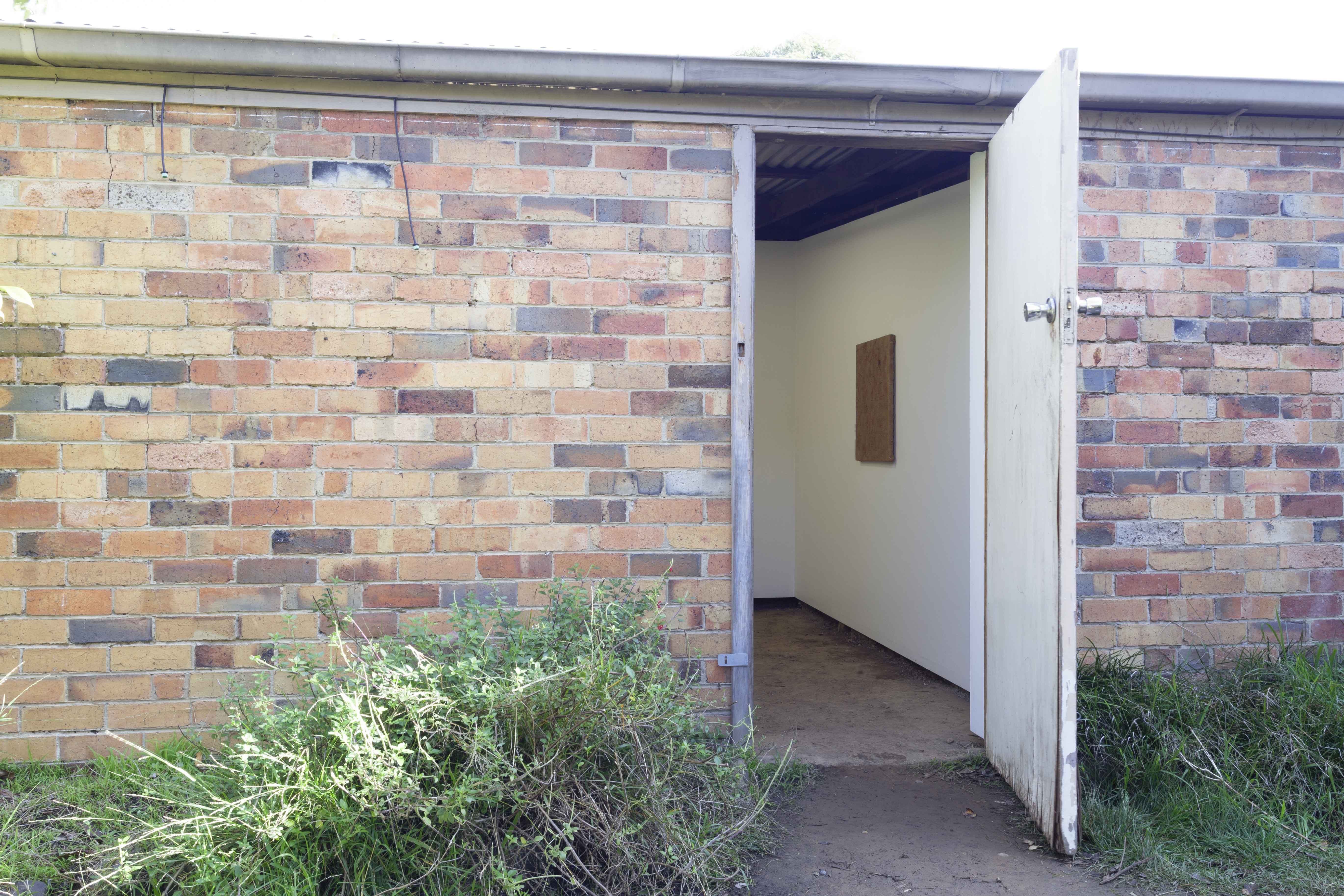 John Nixon, Potato Hessian Paintings, 13–16.5.22
Untitled, dirt on hessian, 1988, 61.5x52 cm
Untitled, dirt on hessian, 1988, 62x52 cm
Untitled, dirt on hessian, 1988, 62x52 cm
Untitled, dirt on hessian, 1988, 61x52 cm
Situated in the rear garden of a suburban house in Rosanna in Melbourne, Guzzler's gallery room with its tin roof and earth floor provides an apt setting for this display of monochrome paintings by John Nixon from 1988–89. These works have been made from hessian cut from potato sacks then stretched over wooden frames, so that the insides of the bags face outwards. The incidental stains and remnants of soil left by the freshly harvested potatoes become found compositions, chance arrangements of colour and form on the surfaces of the paintings.
Nature and its productivity and the labour of the harvest are central themes in Nixon's work, particularly from this period, providing inspiration and an analogy for art making. In the Potato Hessian Paintings, the brown hessian 'canvas' equates with the field, while the potato dirt—surrogate paint—is emblematic of its yield. Accepted for what they are, the hessian bags have been individually chosen for their visual potential, then transformed as paintings. The brown flecked or smudged markings and discolourations, the coarse texture of the pre-used material: these humble formal elements offer a subtle aesthetic experience.
Finding visual interest and pleasure in ordinary things—the stuff of life—was Nixon's modus operandi as an artist. This was evident by the mid-1980s, when a repertoire of motifs and objects recurred throughout his abstract paintings and room installations—including pails of potatoes, wine bottles, plates, wheel barrels, mallets, sickles, and sheaves of wheat. In 1988, Nixon incorporated potato sack paintings within Potato Room, an installation at City Gallery in Melbourne, and in Self-Portrait (History Painting) 1988, a tableau pairing these paintings with a bicycle.
Bearing only abstract traces of the potato, the Potato Hessians give us painting at its most raw and rudimentary. In two graphic texts from 1990 Nixon asserts a simple if enigmatic equivalence: 'Potatoes = Art'. To extend the equation further, for him, art equals life. Quintessentially of the earth, the potato is generative and life-giving, as Nixon believed art is also.
— Sue Cramer Melbourne, May 2022
All works courtesy of the Estate of John Nixon, Melbourne; Anna Schwartz Gallery, Melbourne; and Sarah Cottier Gallery, Sydney.